Wayne Gretzky is widely recognized as the greatest hockey player of all time.
But his skills at selling his gorgeous California home don't quite match his exploits on the ice.
The hockey legend has listed a country club home in Westlake Village, Calif. for US$8.195 million.
It marks the second time the home has hit the market, after he initially tried to sell it for $10.5 million last year.
The 8,711-square-foot home boasts five bedrooms and six bathrooms.
You enter the home, located in the Sherwood Country Club, via a courtyard with a fountain before coming into a building with high, coffered ceilings and chandeliers in numerous rooms, The Los Angeles Times reported.
A gym opens out on to an outdoor pool, where there's also a poolhouse with a kitchen, barbecue and seating that would be perfect for a high-class dinner party.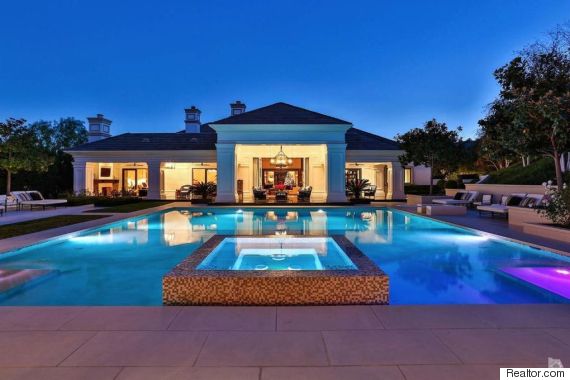 The pool at Wayne Gretzky's Westlake Village home. (Photo: Realtor.com)
Gretzky and his wife Janet bought the home for $2.765 million in 2009 and carried out extensive renovations before listing it for more than $10 million in January 2014, Variety reported.
But that listing didn't bear fruit, so now it's on the market again for some $2 million less.
It's further proof that a pretty, high-priced home doesn't always have an easy time drawing buyers, despite having a high-profile seller.
Former Canadian prime minister Brian Mulroney, for example, listed a Montreal home in September 2013, but it didn't sell until May 2015.
And that was just one of several Canadian properties that had a tough time coming off the market in recent years.
Maybe knocking $2 million off the listing price will be enough for the Great One to score a buyer.