The Immigrant Services Society of B.C. says its inundated with volunteers wanting to help Syrian refugees, after nearly 6,000 people stepped up to offer their help.  "It's a wonderful challenge, it's an amazing challenge. We have been overwhelmed by the generosity of B.C. residents," said director of settlement services Chris Friesen.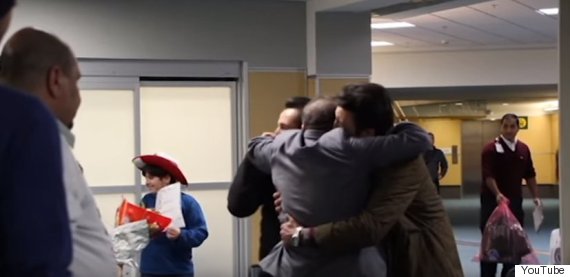 Vancouver is expecting 200 refugees to arrive for settlement by January. (YouTube)
Friesen says they're expecting 200 government assisted refugees to arrive in Vancouver by early January and ISS of B.C. is working frantically to train the new volunteers, and match them with refugees.  Meanwhile, he says, local churches and schools are creating hundreds of gift baskets full of coffee, grocery vouchers, and messages of welcome, which will be distributed to all refugees arriving in B.C. 
"We have been overwhelmed by the generosity of B.C. residents."
But the ISS of B.C. is also dealing with another challenge. This is traditionally the busiest time of year for refugees coming from around the world. Friesen says people need to remember that all newcomers need our help and generosity.  "And the public by and large has said, 'Yes, in most cases it doesn't matter. We just want to help refugees.'"
Also on HuffPost