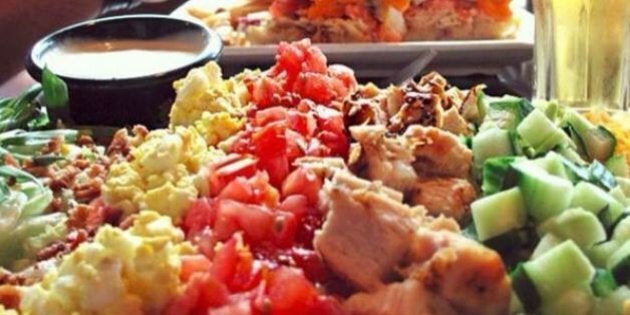 Casey's Bar and Grill has grown quite a bit since its first location opened in Ontario in 1980, and so has its menu. While you'll still find classic bar food like poutine and nachos, the Canadian chain also has a long list of salads, fish entrees, sandwiches and pasta bowls.
But, like many pub menus, Casey's has a lot of sodium in their dishes. "Watching the sodium is really important, but often gets overlooked. Your total allowance for the day is 2500 mg of sodium... many of the choices in the menu exceed 1500 mg in sodium," says registered dietitian Anar Allidina.
And it's not just burgers and fries that are loaded with sodium. "Even something that is seen as healthy, such as the salmon, gives you 2000 mg of sodium for the entree," says Allidina.
To help manage your sodium intake while dining out, this week's dietitians recommend a variety of tactics like ordering dressings on the side and steering clear of optional sides like fries and coleslaw.
This week, we asked dietitians what they would eat at Casey's in Ontario for lunch or dinner. From veggie burgers (which appeared on almost everyone's list) to a steak sandwich that's packed with protein, check out the dietitian-approved options below.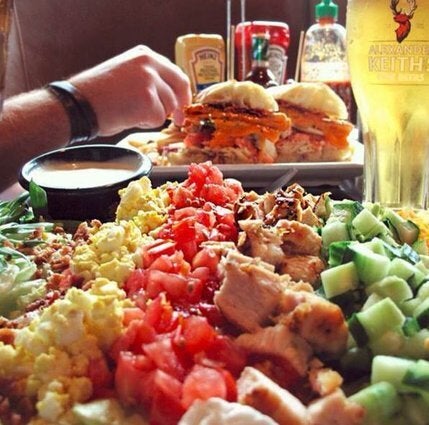 What Dietitians Would Order At Casey's
In our series The Dietitian Dish, we ask Canadian dietitians what they would recommend as breakfast, lunch or dinner options at specific fast food and chain restaurants in the country. Please note, none of the dietitians below are associated with the restaurants we choose, and the restaurants are not paying us to dissect their food. Which restaurant would you like to see us tackle next? Shoot us an email at CanadaLiving@huffingtonpost.com or let us know in the comments below