Lettuce may produce more greenhouse gases (GHGs) than bacon does by a particular metric — but that doesn't tell the whole story.
The claim that lettuce produces more GHGs per calorie has its roots in a Carnegie Mellon University study that was promoted last week.
It found that the U.S. National Department of Agriculture's (USDA) recommendations on how much produce, seafood and dairy you should eat could be "harmful to the environment."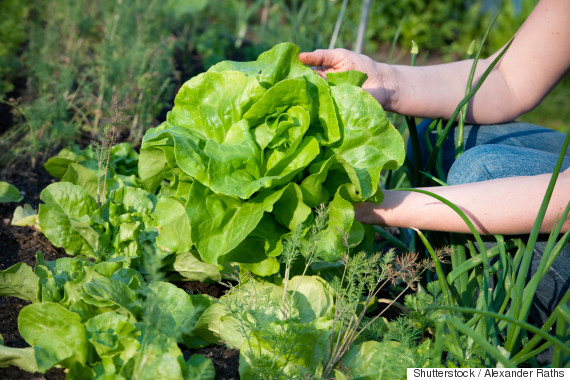 Lettuce may produce more greenhouse gases than bacon does. But there's more to the story. (Photo: Alexander Raths/Shutterstock)
The study, by Prof. Paul Fischbeck, and graduate students Michelle Tom and Chris Hendrickson, examined how many resources U.S. diets consume, and how many GHGs they produce per calorie.
"Lots of common vegetables require more resources per calorie than you would think. Eggplant, celery and cucumbers look particularly bad when compared to pork or chicken," Fischbeck said in a news release.
Many outlets (and Carnegie Mellon's news release) jumped on the study's finding that lettuce is "three times worse in greenhouse gas emissions than eating bacon."
And at least one expert blasted the claim as ludicrous.
"It is absurd to compare the environmental impacts between bacon and lettuce when you're using calories as the denominator," Brent Kim of the Johns Hopkins Center for a Livable Future's Food Production and Public Health Program told ThinkProgress.
"A serving of lettuce has fewer calories than a stick of gum."
"You can't lump all vegetables together and say they're good."
It's not as though vegetarians are going to eat lettuce to make up for the amount of bacon they're not consuming — and therefore help to generate the attendant emissions.
A person would have to consume at least two whole heads of the veggie to equal two rashers of smoked back bacon in terms of calories, the Telegraph pointed out.
And to say that lettuce is worse for the planet doesn't account for the study's finding that people who don't eat pork might consume kale, spinach, potatoes, wheat and rice instead — all of which produce fewer emissions than pork does, The Huffington Post reported last week.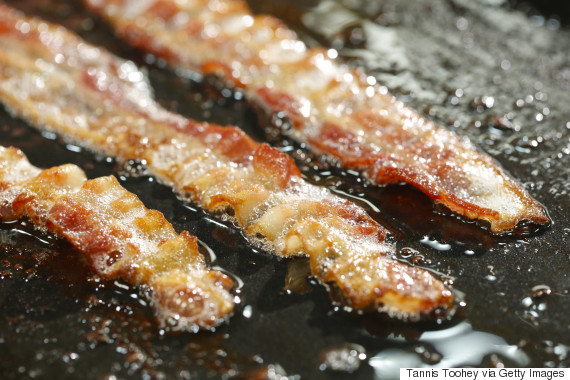 It's not as simple as claiming that eating bacon is better for the environment than lettuce is. (Photo: Tannis Toohey/Getty Images)
Fischbeck and Tom backtracked somewhat on the comparison between lettuce and bacon in an interview with HuffPost last week.
Fischbeck said the point of the research was that, "You can't lump all vegetables together and say they're good ... You can't lump all meat together and say they're bad."
"My bottom line is that there are no simple answers to complex problems," Fischbeck told HuffPost. "Diet and the environmental impact of agriculture … is not a simple problem."
Other produce fared better in the Carnegie Mellon study.
Cabbage, for example, was found to produce only a fifth of the emissions that pork does per calorie, while broccoli generates under half of them, the Telegraph said.
Meanwhile, beef and lamb produce more emissions than pork or chicken, and beef generates more than lettuce does, the newspaper reported Fischbeck as saying.
Like Us On Facebook

Follow Us On Twitter

Also on HuffPost
Christmas Breakfast Ideas