Rare footage of a seahorse giving birth in the wild has been captured by a pair of researchers from the University of British Columbia.
Clayton Manning and Meagan Abele, who work together on Project Seahorse, were in New South Wales, Australia conducting an underwater survey when they stumbled upon a "very pregnant" male seahorse.
"I had just finished getting his measurements and a baby shot out of the opening. So we sat back and watched the father for a while," Manning, a Master's student, said in a news release.
Soon, tiny baby seahorses started popping out of the father's pouch, floating away into the sea.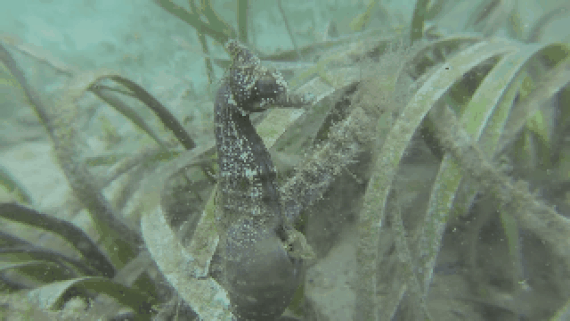 Unlike many other animals, with seahorses it's the father carries the unborn babies for three weeks after the mother deposits eggs in his pouch. Up to 250 babies can be born at a time.
Most videos of White's seahorses giving birth come from aquariums and footage of newborns in the wild is rare, said the university.