What a time to be...Adele.
The cover, which was photographed by Erik Madigan Heck, shows the "Hello" singer in all her glory, staring into the camera over her right shoulder. Her red knit sweater and red lips go nicely with the cover design, and her hair is wisped back off her face to showcase her impeccable cat eye and contour. The rest of the cover is free of text, save for the magazine name, "The Year Ahead" and of course, Adele's name.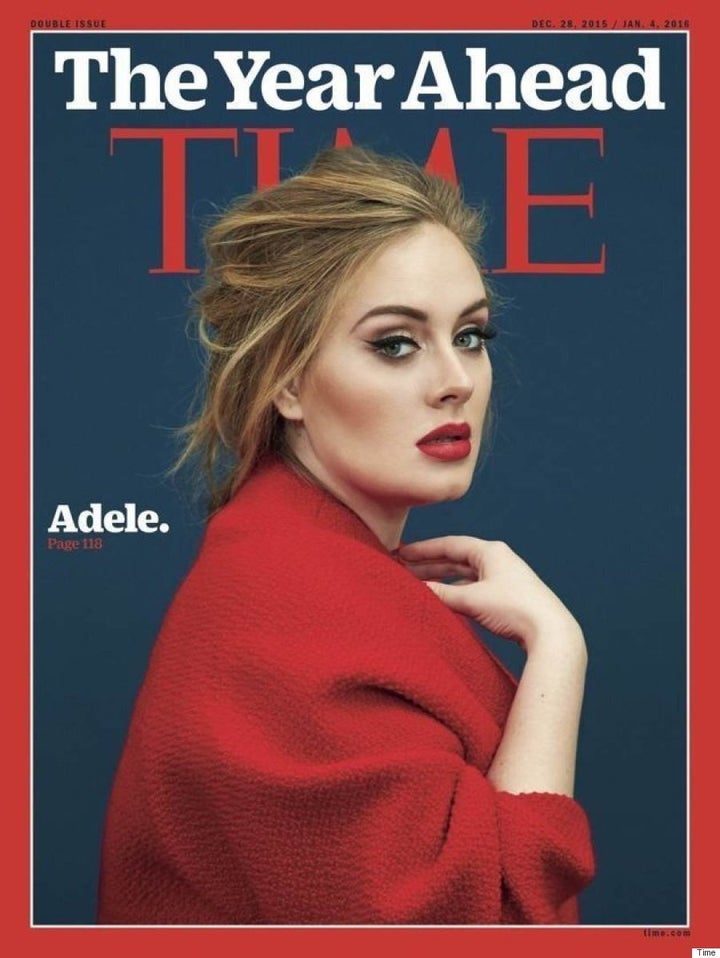 In the interview, the mother-of-one discusses everything from how she writes her music to her struggles with fame. She also explains why she thinks her music touches people so well.
"The fact that I'm not shy or embarrassed to be falling apart. Everyone falls apart, I think," she says. "A lot of people try to be brave and not shed a tear. Sometimes when you know someone else feels as s— as you do, or approaches things in a certain way just like you do, it makes you feel better about yourself.
"Even though my music is melancholy, there's also joy in that. I hope I do bring joy to people's lives, and not just sadness, but I think there's there's a comfort in it. But I honestly don't know. If I knew, I would bottle it, and sell it to everyone else."