TRURO, N.S. — A man with severe disabilities is scheduled to return to Nova Scotia after people donated money and travel points to help get him and his wife home. Robert and Stephanie Denton are set to arrive at the Halifax International Airport before midnight Wednesday. Liberal MP Bill Casey has been co-ordinating the effort to bring the couple home, saying they became stranded in the UK with few resources.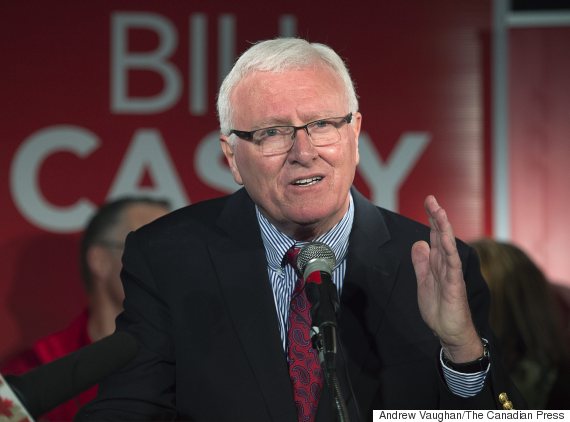 Bill Casey addresses supporters after winning his seat in October. (Andrew Vaughan/CP)
Casey says Robert Denton suffers from a serious neurological illness, is confined to a wheelchair and has limited use of his arms. He says people have offered Aeroplan travel points, cash, a hospital bed, wheelchair and other special equipment. The couple had hoped to return to Truro, but didn't have the means to travel.
ALSO ON HUFFPOST:
Federal Leaders' Holiday Cards