Might want to examine your last clothing purchase a little more carefully — a British man is claiming his latest footwear buy contained a secret message from a prisoner in China.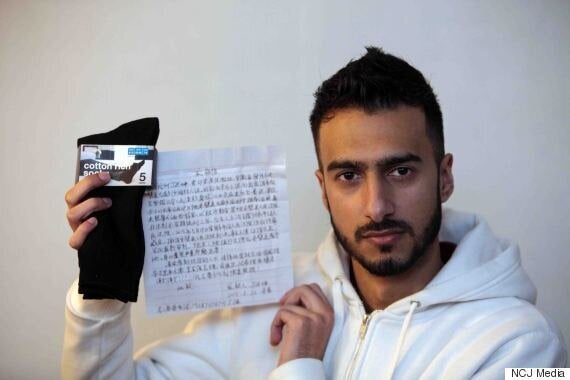 Shahkiel Akbar, a 25-year-old call centre worker, bought a pack of black cotton socks from Primark, a U.K clothing retailer. Akbar claims that in them, he found a hand-written note hidden in his socks from a 39-year-old torture victim, dated from June.
Using an app on his phone, Akbar translated the letter's contents to English. In it, he learned that the writer was a man named "Ding Tingkun."
"From the words I could translate you could see he was distressed," Abkar tells the Chronicle. "It seemed like he was risking a lot to try and get a message out. He said he had endured physical and psychological abuse and that he was forced to make these socks. It felt like a real burden to me."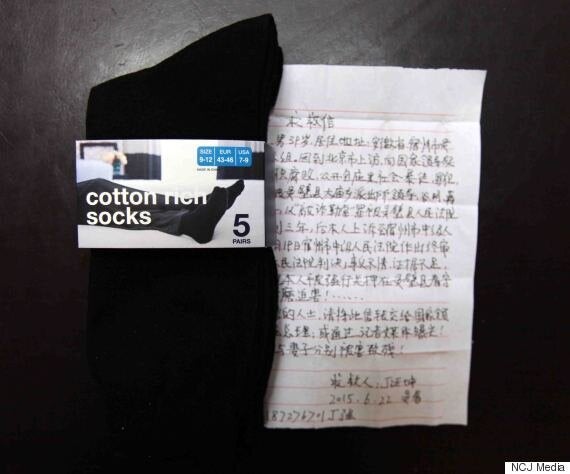 A translation of Tingkun's text by the Daily Mail reports that Tingkun was falsely accused of blackmail and fraud, after moving to Beijing to report police corruption. After being arrested and detained in the Lingby County in June, Tingkun writes that his appeal for freedom was overturned and that he will be serving for three years.
"My body and soul have been subjected to extreme torture and damage!" the letter reads. "To the person who sees this, please hand the letter to President Xi Jinping, Premier Li Keqiang or tell the media... My wife and I have both been made paralyzed."
An unnamed Primark spokesperson dismissed the letter, telling the Chronicle that Tingkun's plight was being associated with Primark's brand for a publicity stunt.
"We have found no link at all between this individual and any of our suppliers' factories in China," he says. "We think it is likely that the note was added after production and it is feasible it was added in transit or at a port."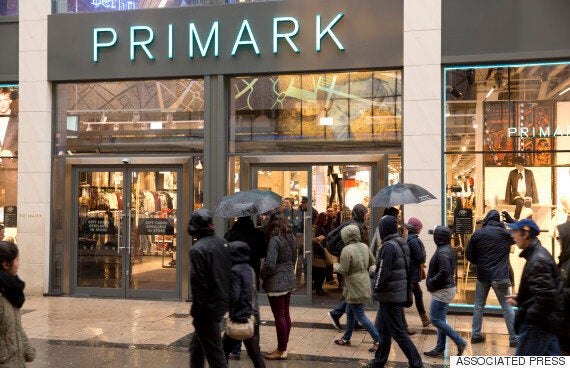 This isn't the first time Primark's garments have concealed disturbing messages. The retailer, who is comparable to H&M and Forever 21's fast fashion turnover, was the subject of scrutiny in June when a girl tweeted that her dad had found a letter in his Primark socks, from what could have been the same prisoner.
Last year, an Irish woman said she had found an SOS letter from Chinese prisoners in a pair of Primark pants purchased in 2011. Karen Wisinka told the BBC that she had only discovered the note in 2014, on account of never wearing the pants and the note slipping loose while she was packing for holidays. In her letter, the prisoners describe hellish conditions and being worked "like oxen" for 15-hour workdays.
Barbara Briggs, the Institute for Global Labour and Human Rights associate director, tells WWD further investigation into Primark would need to be warranted before confirming prisoner abuse.
"It happens from time to time," Briggs said. "When working conditions are lousy, which they often are, workers will try to get their story out any way they can."