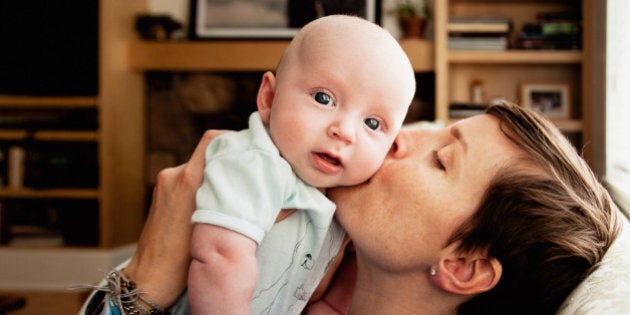 BabyCenter Canada has released the country's top baby names of 2015, revealing that Emma and Liam are the reigning queen and king of the year.
The data was collected from parents who had babies in 2015 and registered their names on the site. Interestingly, the top three baby girl names have not changed since 2014. This is the second year that Emma is number one, followed by Olivia and Sophia.
As for boys' names, Liam finally overthrew Jackson for the top spot, after coming in second for three consecutive years. The last time Liam was number one was back in 2011. Jackson is now the second most popular boy name in Canada, followed by Logan.
Additionally, it's interesting to note that while Emma and Liam are the number one names in Canada, they are not the top names in Ontario. According to the provincial government, Sophia and Jackson are the number one names in the province, followed by Olivia and Liam.
Here is the full list of Canada's top 10 girl and boy names of 2015: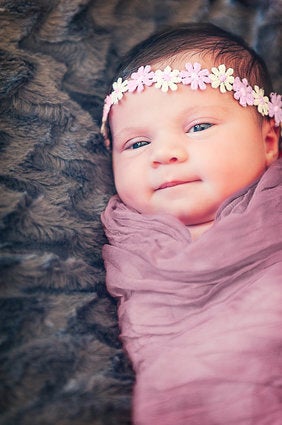 Canada's Most Popular Baby Names Of 2015
New to the top 20 list this year for girls are Madelyn, Mila, Madison and Isabelle. These names have increased in popularity among Canadians, moving up 11, 15, nine and 14 spots respectively.
Newcomers to the top 20 list for boys made far more significant strides. These names include Thomas, Ryan, Lincoln and Caleb. The names Thomas and Lincoln made the biggest leaps in 2015, jumping up 49 spots to number 11 and up 51 spots to number 19, respectively.
The year's biggest trends in Canada were royal and unisex baby names. Thanks to the birth of Princess Charlotte, the moniker, which was already popular in Canada, rose further from number 12 to eight this year. The moniker George also skyrocketed up the list by 109 spaces and now rests at number 90.
Royal-related names, which are popular in Hollywood, were also trending in Canada this year. Popular choices for boys include Princeton, Noble and Legend, and for girls picks were Princess, Marquesa and Rayna (similar to Reina, the Spanish word for Queen).
Unisex names also became a considerable trend in 2015, especially for baby girls. Monikers such as Blake, Lennon, Drew and even Wyatt became popular picks for girls.
This trend is likely due to celebrities. In the past few years, we saw Blake Lively and Ryan Reynold's name their daughter James, Mila Kunis and Ashton Kutcher named their daughter Wyatt, and Mark Zuckerberg and Priscilla Chan named their baby girl Max.
Visit BabyCenter Canada for the full list of top 100 names for boys and girls in Canada.