More than 80 prominent Canadian women are calling on Prime Minister Justin Trudeau to seize a "historic opportunity" to build a Senate with an equal number of men and women.
A letter signed by a broad group of former politicians, academics, businesswomen and other professionals notes that of the 83 sitting Senators, only 30 are women. The letter urges Trudeau to fill all 22 current vacancies with women.
"To achieve gender equality as soon as possible, the 22 current vacancies should be filled by women from diverse backgrounds, including Indigenous women, women from minority linguistic, racial and ethnic communities, and others, consistent with the Senate's role in minority representation," the letter reads.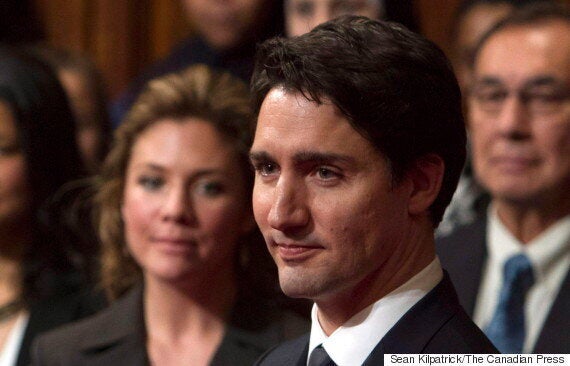 Prime Minister Justin Trudeau is seen before the speech from the throne in the Senate. (Photo: Sean Kilpatrick/CP)
"This would achieve the result of a Senate that is 50 percent female and more representative of Canada. This is an historic opportunity. Future appointees would include both women and men in equal numbers."
Signatories include former prime minister Kim Campbell, former Ontario attorney-general Marion Boyd, Pam Palmater, the chair of Indigenous Governance at Ryerson University, and former deputy prime minister Sheila Copps.
Copps told CBC News that when she was in office, the Liberal government exceeded parity in Senate appointments, and there was no shortage of exceptional candidates.
Senate should reflect Canada
"If we want to have a representative Senate, it should reflect the faces of Canada, in all their diversity," she said.
Last month, Trudeau appointed a 30-member cabinet with an even split of women and men. Asked why it was important to have gender parity in his inner circle, Trudeau said simply: "Because it's 2015."
Earlier this month, the Liberal government announced plans to overhaul the Senate appointment process in a bid to end bitter partisanship and restore public confidence in the scandal-plagued Senate.
Minister of Democratic Institutions Maryam Monsef and House leader Dominic LeBlanc on Tuesday said a five-member independent advisory board will be struck to make recommendations for "merit-based" candidates to sit in the Senate.
The changes will not require any constitutional revisions and will ensure regional, gender and ethnic representation in the Senate. The advisory board will be formed this month and will consult with provinces, community and indigenous groups, business and labour organizations, arts councils and others.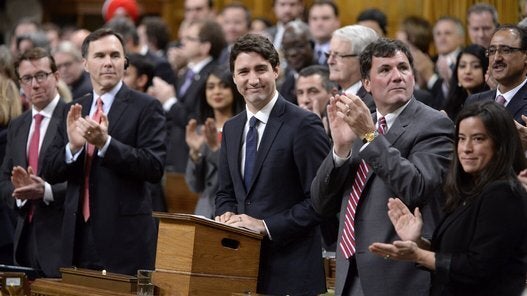 Canada's Parliament Returns