Who would have thought a book of curse words could be so calming?
U.K. illustrator Sarah Bigwood has already published two colouring books and has an Etsy shop selling adult colouring prints, but her latest work is, she says, is a bit less mainstream.
Instead of an ornate picture of an animal or rainforest, the "Sweary Colouring Book" is full of curse words on which you can unleash your crayons, markers and stress.
They've definitely got a British flair, with some pages emblazoned with "Wanker" and "Bollocks." But we all know a "Dickhead" or two, and what better way to channel your feelings about them than into a work of art.
Adult colouring has been a growing relaxation trend over the last year, with some of them outselling novels on bestseller lists. And studies have shown that swearing relieves stress as well. It's about time someone had the good sense to bring the two together.
Bigwood was able to raise close to £14,000, or more than C$28,000, in just nine days through a Kickstarter campaign.
Right now, she has a link for pre-sale up on her Etsy shop, Pixie Rah Designs, and she says the 20-page books will be sent out by February 2016. For now, digital versions of her prints of profanity are available individually.
In the words of the artist, "This project is all about fancy swearing."
Considering the stress relief benefits of swearing, it should probably be added to more destressing methods. This video already married together swearing and a meditation recording. Just think of the possibilities. We're thinking swearing stress balls next.
But this colouring-cursing combo alone is a match made in heaven.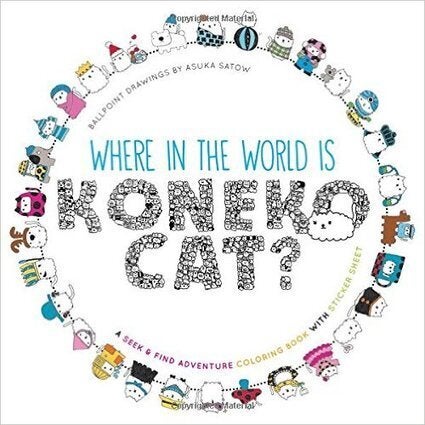 17 Of The Best Adult Colouring Books