Before he was Drake, he was "Wheelchair" Jimmy Brooks on "Degrassi: The Next Generation."
And the love of Jimmy's life was Hazel Aden, a Muslim girl who was played by actress Andrea Lewis.
Drake and Lewis enjoyed a reunion of sorts that the rapper posted on his Instagram Wednesday.
"Forever my ting," he wrote in a caption to a photo in which he appeared to giggle uncontrollably.
The characters began dating after they met in detention. Jimmy was a sweet boyfriend, trying, but failing, to make the year-end dance a perfect night in season three.
But he was later shot in the back by fellow student Rick Murray, an incident that left him in a wheelchair. Hazel helped him along in his recovery but they later broke up.
It's the second time this year that Drake has been seen reuniting with his "Degrassi" castmates.
Earlier this year, he was spotted with former co-stars Daniel Clark, Adamo Ruggiero and Lauren Collins at the screening of a web series in Toronto.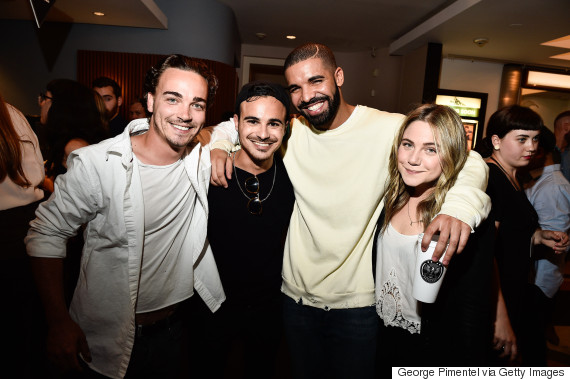 One can only hope for more reunions to come.
Like Us On Facebook

Follow Us On Twitter

Also on HuffPost:
'Degrassi' Stars Then And Now