There's nothing like Christmas with the royals.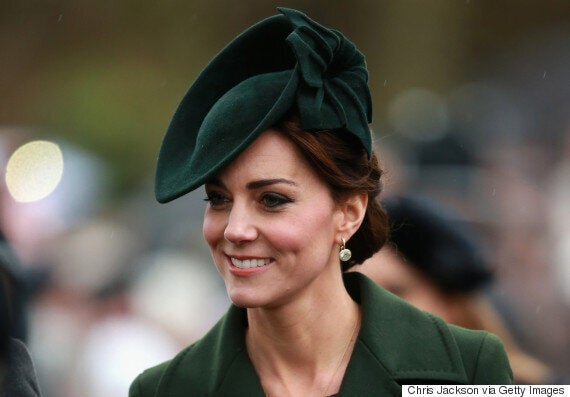 Catherine, Duchess of Cambridge attends a Christmas Day church service at Sandringham on December 25, 2015 in King's Lynn, England. (Photo: Chris Jackson/Getty Images)
The Duchess of Cambridge had plenty of reason to smile, too, especially in the sartorial sense. She wore a chic, forest green belted wool coat with a matching velvet fascinator. The 33-year-old completed her look with black gloves, a shimmering gold leaf lapel broach, gold teardrop earrings and she showed just a hint of a moss and rose-coloured floral print blouse underneath her jacket.
The royal couple shrugged off the damp weather as they marched from the Queen's Sandringham House estate in Norfolk, as Prince William carried an umbrella over his wife's head to shield her from the elements.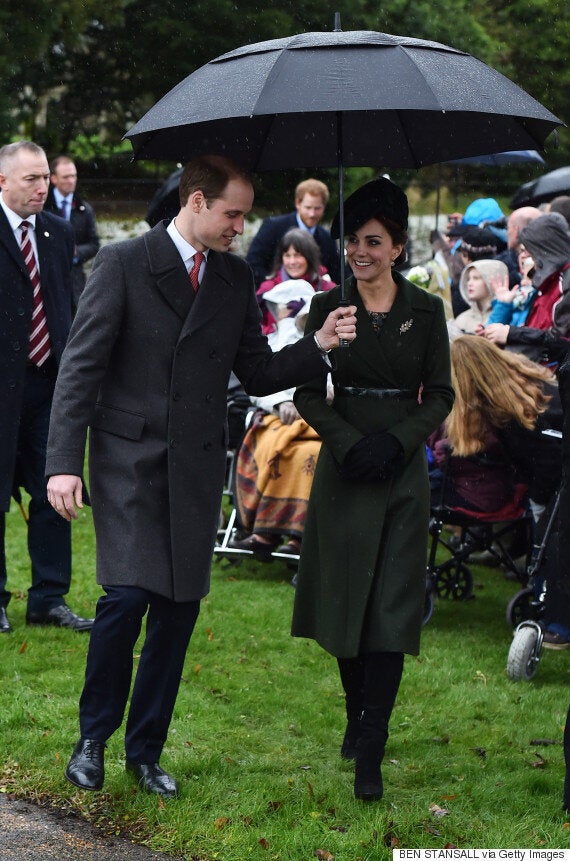 Prince William (L), Duke of Cambridge and his wife Catherine, Duchess of Cambridge attend a traditional Christmas Day Church Service at Sandringham in eastern England, on December 25, 2015. (Photo: Ben Stansall/AFP/Getty Images)
Their children — Prince George, two, and the seven-month-old Princess Charlotte — were absent from the traditional festivities, but the Duke and Duchess of Cambridge were accompanied by Prince Harry, Prince Charles and wife Camilla, the Duchess of Cornwall, and Princesses Beatrice and Eugenie on their morning stroll. Queen Elizabeth II was also on-hand for the service, and arrived by car, wearing a posh poppy red coat with black fur accents.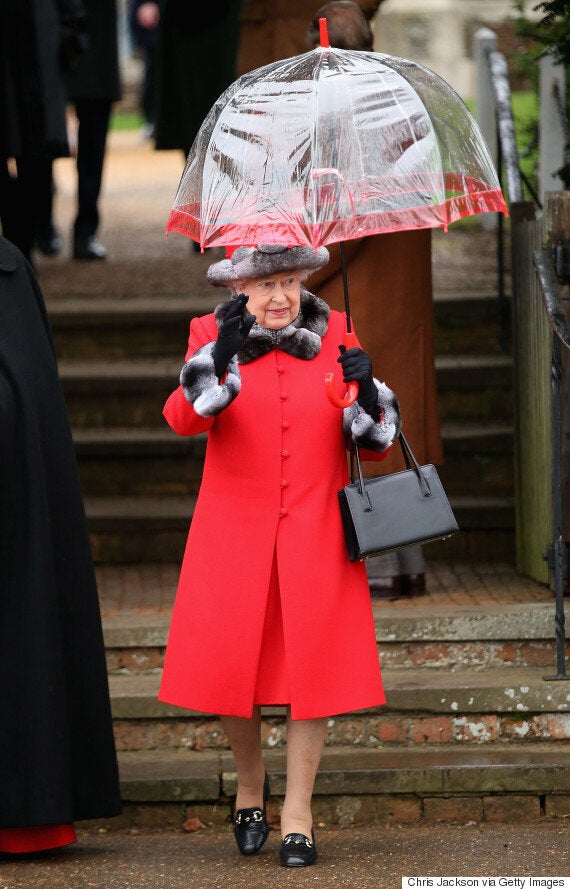 Queen Elizabeth II attends a Christmas Day church service at Sandringham on December 25, 2015 in King's Lynn, England. (Photo: Chris Jackson/Getty Images)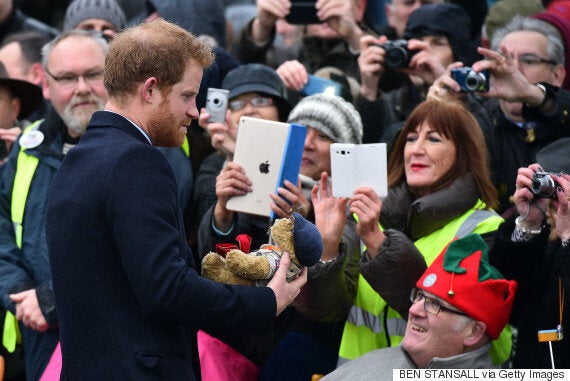 Britain's Prince Harry holds a teddybear as he greets wellwishers after attending a traditional Christmas Day Church Service at Sandringham in eastern England, on December 25, 2015. (Photo: Ben Stansall/AFP/Getty Images)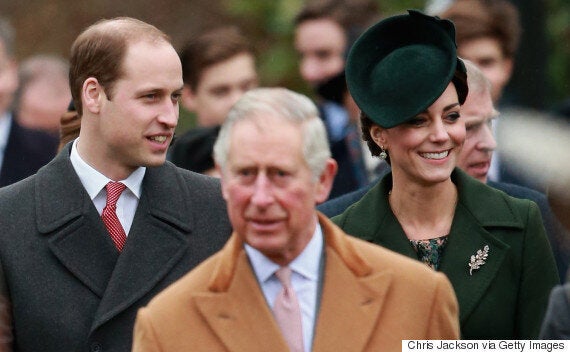 Prince William, Prince Charles, Catherine, Duchess of Cambridge and Camilla, Duchess of Cornwall attend a Christmas Day church service at Sandringham on December 25, 2015 in King's Lynn, England. (Photo: Chris Jackson/Getty Images)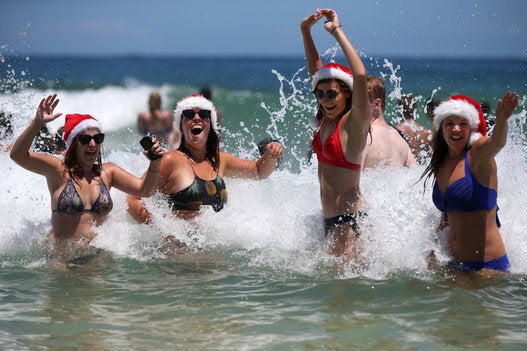 Christmas Around The World 2015