The only mosque in Peterborough, Ont. reopened Wednesday following an arson attack earlier this fall that police said was motivated by hate, CBC reported. Following the attacks in Paris, the fire at the Masjid al-Salaam was one of many anti-Muslim hate crimes across Ontario that week.
An online crowdfunding campaign to repair the $80,000 worth of damage to the mosque raised more than $100,000 in a matter of days. Since insurance covered the cost of repairs, leaders of the Kawartha Muslim Religious Association, the organization that runs the mosque, said they will donate the money to local charities.
Half of the money will be donated to YMCA Crossroad's women's shelter, and the other half to Five Counties Children's Shelter, which helps children and young people with special needs.
"We thought of many causes, but in the end everybody felt that women and children are the best place to support," the president of KMRA, Kenzu Abdella, told the Globe and Mail. "Especially this group of kids and women because they are vulnerable and we kind of felt vulnerable at the time."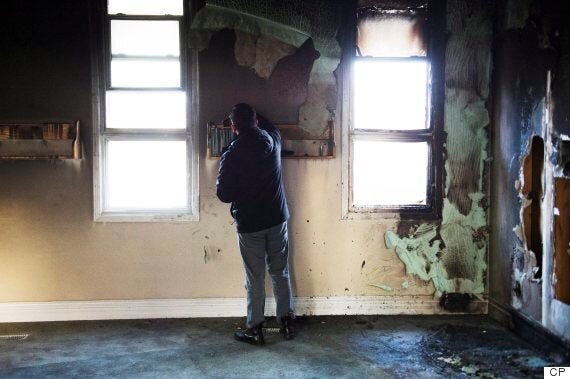 The arson caused an estimated $80,000 worth of damage to the interior of Peterborough's sole mosque. (CP)
In addition to the repairs, the mosque also had to install several new security cameras, after the police said they may be at risk of another attack. "We can't take a chance anymore," Abdella told the Peterborough Examiner. "It feels weird. Honestly, we used to leave the door open in the evenings."
Canada has a long way to go before racism is eliminated, but the "good thing is there's still a very large section of the people who can't stand for this," Abdella said to the Globe.
In a statement on the association's website, they said "we are deeply touched and highly encouraged by the overwhelming support we have received from the Peterborough community at large."
"We can't take a chance anymore."
And it wasn't just the crowdfunding that was touching—as one member of the mosque, Zainab Pike, told the Examiner. E-mails and letters of support flowed in from across Canada after the arson, and many people left notes and flowers outside the mosque. One group of women held a vigil outside the mosque, singing and drumming, the day after the fire.
"We can see the people standing by us in solidarity," she said.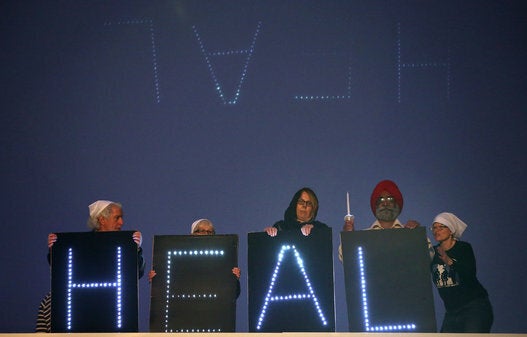 Hate Crimes Against Sikhs In US