Skittles is offering a whole new way to "taste the rainbow" this holiday season.
The candy company is opening up what it calls a "Holiday Pawn Shop" and promises to exchange unwanted gifts, Christmas memorabilia or trinkets for bags of its delicious sweets. The store, which will open in Toronto from Boxing Day to Dec. 30, will donate all of the items it receives to the Goodwill ReUse Centre in Scarborough, Ont.
The SkittlesPawn.com website has additional details about this limited time offer, and gives consumers the opportunity to post a photo of what they would like to swap. But, both the online and in-person Skittles Holiday Pawn Shop operate with some strict rules and regulations. The store will apparently not accept "food, branded merchandise, drugs, weapons, garbage [or] pics of your privates" as suitable trades for candy.
Plus, to make sure no funny business goes down, exchanges will only be done with those 13 years of age or older, and all attendees under 13 must be accompanied by a parent or guardian.
The Skittles Holiday Pawn Shop can be found at 242 Queen Street West and will be open from 10 a.m. to 6 p.m.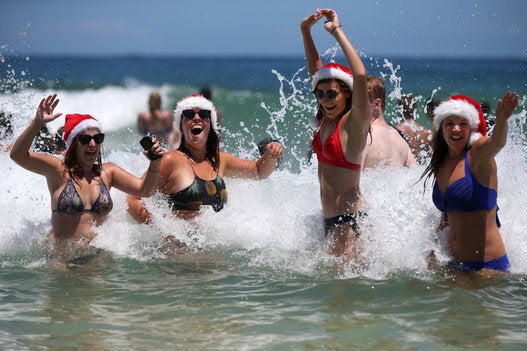 Christmas Around The World 2015