A year provides ample opportunity for political missteps.
And a federal election just adds to the pile.
But Canada's longest campaign since 1872 wasn't the only place politicians and their staffers were able to royally screw things up.
Here are 20 of the most memorable Canadian political gaffes of 2015:
NDP MP Pat Martin blames his underwear
Former NDP Pat Martin voted on a procedural motion, then left his Commons seat while votes were being tallied. So there was confusion over whether his counted.
The reason he rushed to go? Martin said he had bought underwear that was too small for him during a sale at The Bay, and that it was "difficult to sit for any length of time."
Deputy Speaker Joe Comartin responded with the best line: "I had no briefing on this type of motion." But Martin's vote counted anyway.
Tory MP Greg Rickford repeatedly sticks his tongue out at the Liberals.
Has #QP hit rock bottom? @TaylorVaisey checks the tape. http://t.co/R5SL9gMibS http://t.co/fuQa9STOlg #cdnpoli

— Maclean's Magazine (@MacleansMag) February 26, 2015
Tory MP's "whities" and "brown people" comment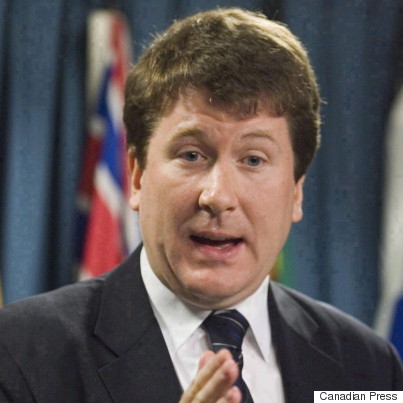 Conservative MP John Williamson apologized for "offensive and inappropriate language" about the temporary foreign workers (TFW) program.
iPolitics quoted him saying at a conference: "...It makes no sense to pay 'whities' to stay home while we bring on brown people to work in these jobs."
"Stay the hell where you came from"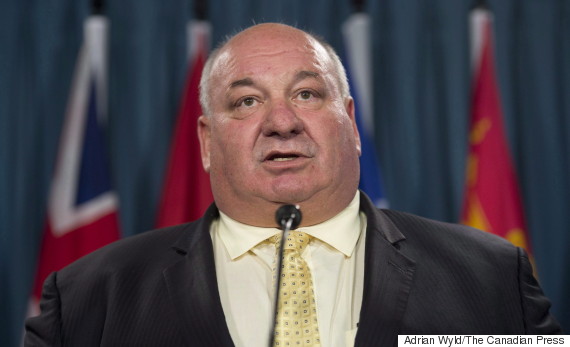 Conservative MP Larry Miller apologized after saying that Muslim women who don't want to remove their niqabs during the oath of citizenship should "stay the hell where you came from" on a radio show.
"Bring your wife's pie"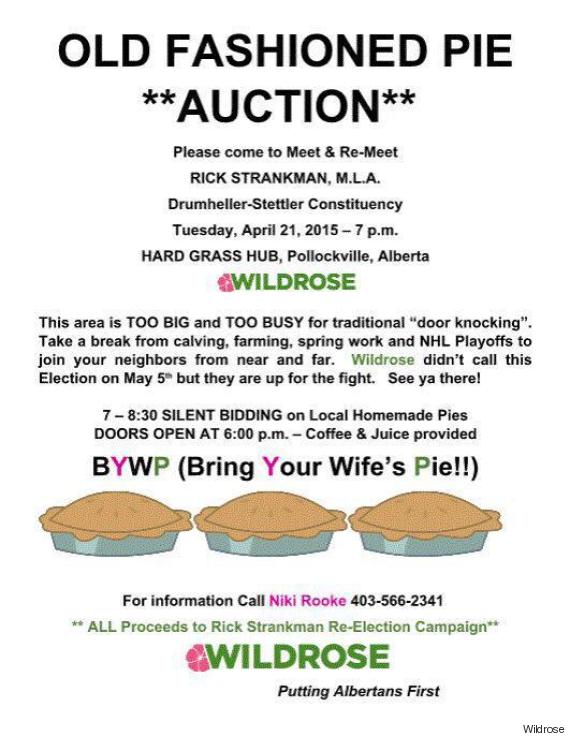 Wildrose Party MLA Rick Strankman found himself in hot water after his campaign issued a poster urging supporters to "bring your wife's pie" to an auction and meet-and-greet.
The slogan was criticized for being outdated, and Twitter users pointed out men can bake pies too. For his part, Strankman apologized for the poster and blamed it on a volunteer. He was later elected as MLA for the riding of Drumheller-Stettler.
"I know that math is difficult"
Here is Prentice's "I know that math is difficult" moment. #abvote

April 24, 2015
Former Alberta premier Jim Prentice never recovered in the provincial election after telling NDP leader Rachel Notley, "I know that math is difficult" during a debate segment on taxes.
Notley later made light of it in her victory speech, saying, "I haven't done the math yet."
Elizabeth May welcomes back Khadr
It was easy to see where Green Party Leader Elizabeth May was going with her "Welcome back, Khadr" speech at the Parliamentary Press Gallery dinner. But her execution was derailed as she went into a rant that overshadowed her jokes.
Tory MP Lisa Raitt ushered May off the stage as the theme song from the popular TV show "Welcome Back, Kotter" played, and May said, "Omar Khadr, you've got more class than the whole f***ing cabinet."
May later apologized for her "attempt to be funny and edgy."
Peegate
The CBC revealed that Conservative candidate Jerry Bance was caught on tape in 2012 peeing into a homeowner's mug and emptying it into the sink while he was working as a contractor.
Many furious memes and the trending #peegate hashtag later, Bance resigned from the race. He told The Huffington Post Canada that a "health situation" was to blame for the incident, which he called a "lapse in judgement."
Yogagate
Hey Yoga Haters- bet you can't wait for international Tai Chi day. pic.twitter.com/1sEfIwKbG3

— Christy Clark (@christyclarkbc) June 11, 2015
The Christy Clark government announced a plan to shut down Vancouver's busy Burrard Bridge for free yoga to celebrate International Day Of Yoga. However, there was no similarly high-profile event to mark National Aboriginal Day, which fell on the same day.
Everyone from children's entertainer Raffi to First Nations groups slammed the privately sponsored event.
It didn't help that Clark addressed the haters with a tweet joking, "Bet you can't wait for international Tai Chi day."
The event was cancelled after sponsors pulled out and Clark said she wouldn't attend.
"We need lots of brown people in the front"
Alberta's Wildrose Party gave the heave-ho to Bill Jarvis, the MLA candidate in Calgary-South East, after he was heard saying, "We need lots of brown people in the front."
The comment surfaced in a video that showed party members gathering for a speech by leader Brian Jean.
Jarvis later said he did not intend to cause offence.
"We're better than news, we're truthful"
Conservative Party spokesman Kory Teneycke was put on the hot seat by Global News' Tom Clark after the Tories ran an ad that featured ISIS pictures and the group's anthem — possibly in contravention of their own anti-terror legislation.
Asked about the ad, Teneycke said, "What we're doing is no different than what you do on the news ... we're better than news, we're truthful." Clark asked him to say it again, but he wouldn't.
Inappropriate cowboy hat etiquette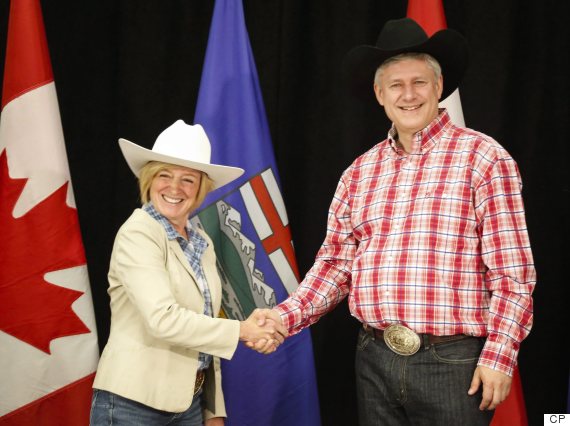 Alberta Premier Rachel Notley appeared to have a cordial meeting with former prime minister Stephen Harper during July's Calgary Stampede.
But there was one problem: Notley wore her Smithbilt hat the wrong way around, a mistake that Harper made himself in 2005.
Harper's Tories = Jesus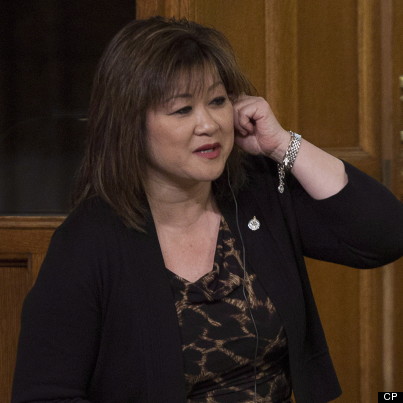 Former Conservative MP Wai Young told Vancouver's Harvest City Church that Stephen Harper's government was doing things in the "same vein" as Jesus Christ ... like its controversial anti-terror legislation, and its victim's bill of rights.
"If Bill C-51 had been in place 30 years ago Air India would never have happened. Those some 400 lives would have been saved," she said.
Young later backtracked, saying she made a mistake in her comments about Air India. But her comments nevertheless spawned the hashtag, #CPCJesus.
John Tory says Kanye West is Canadian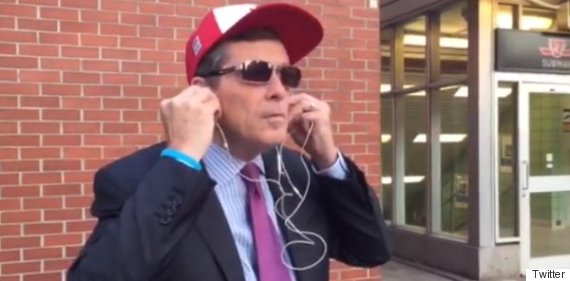 Toronto Mayor John Tory called Kanye West a "proud product" of his city's music industry.
There's just one problem: Kanye West is not a product of Toronto's music industry.
Tory admitted his mistake and made a hilarious music video that showed him listening to the artist's music while wearing a baseball cap on the TTC.
Speling mistayk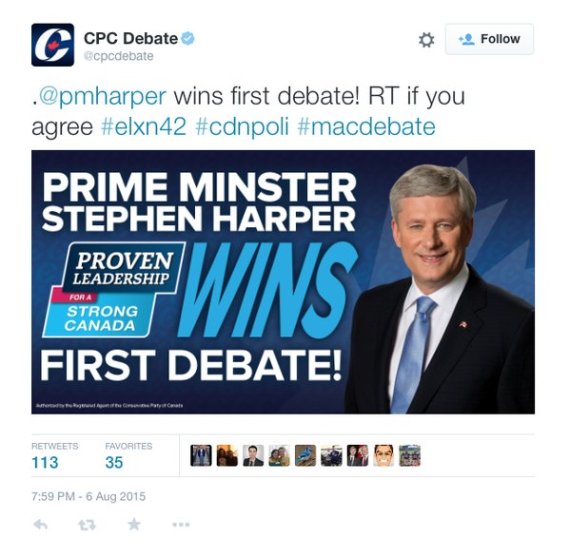 Former prime minister Stephen Harper didn't lead the Conservatives to victory in the 2015 election, though he did win the first debate, according to his party.
The tweet declaring his victory made two mistakes. One, you're not prime minister during an election. And two, it's not spelled "prime minster."
Rosemary Barton PWNS Chris Alexander
Immigration Minister accuses Power & Politics of ignoring Syrian crisis. Watch the exchange with Rosemary Barton.Read more: www.cbc.ca/1.3213514

Posted by CBC Politics on Wednesday, 2 September 2015
Former immigration minister Chris Alexander accused CBC's "Power and Politics" and host Rosemary Barton of not devoting enough airtime to the Syrian refugee crisis.
Which would be all fine and good if it hadn't broadcast numerous segments on the issue. But it did.
Salty, salty
Former Winnipeg MP Pat Martin developed a reputation for a bit of a potty mouth in the 18 years he spent in the House of Commons.
And he lived up to that when he appeared to mouth the words, "you f***ing p****" to Green opponent Don Woodstock during a debate.
What's Auschwitz?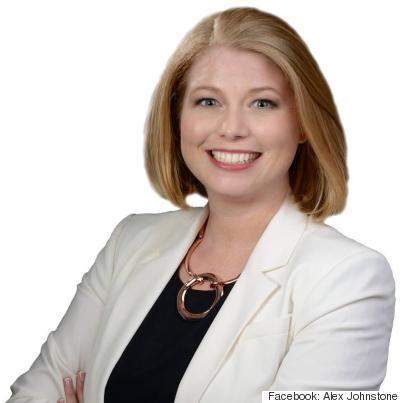 This is a double gaffe.
NDP candidate and school board vice-chair Alex Johnstone made a phallic joke about a photo taken at Auschwitz in 2008.
Then when she apologized, she admitted she wasn't aware Auschwitz was a death camp.
Johnstone later travelled to Auschwitz during the federal election, and said it was an "extremely educational" experience.
Moar speling mistyakes
Wildrose spells Premier's name wrong, uses photo of Vancouver in tweet about Northern Gateway. #truthliness #ableg pic.twitter.com/KaQpJK3goK

— Dave Cournoyer (@davecournoyer) November 10, 2015
The Wildrose Party misspelled Alberta Premier Rachel Notley's name in a tweet intended to criticize her position on the Northern Gateway pipeline.
The party also used a picture of a tanker travelling through Vancouver, which is not on the proposed pipeline's route.
The great influencer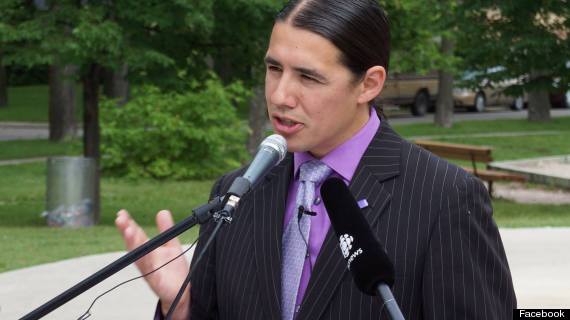 Liberal MP Robert-Falcon Ouellette's run for Speaker of the House of Commons was short-lived after he told constituents that the role could mean he would have "great influence" with Prime Minister Justin Trudeau.
Ouellette later withdrew from the race and said he "deeply regret[ted] any impression I gave of the Speaker's role."
Also on HuffPost:
Social Media Mishaps In The 2015 Canadian Election