LOS ANGELES — Ian "Lemmy" Kilmister, the Motorhead frontman whose outsized persona made him a hero for generations of hard-rockers and metal-heads, has died.
Agent Andrew Goodfriend tells The Associated Press that Kilmister died on Monday in Los Angeles after a brief battle with aggressive cancer.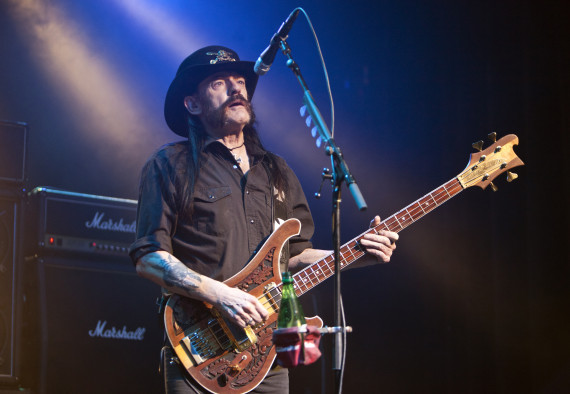 Singer/bassist Lemmy Kilmister of Motorhead performs at The Fillmore Charlotte on Sept. 23, 2015 (Photo by Jeff Hahne/Getty Images)
Known simply as "Lemmy" to most, he was as famous for his moustache, mutton chops and the mole on his face as his music.
But he was deeply respected and revered as a rock master and innovator, from his time with the seminal psychedelic band Hawkwind in the early 1970s to his four decades in Motorhead, best known for their 1980 anthem "Ace of Spades."
The band announced Kilmister's death on its Facebook page, describing him and ``our mighty, noble friend'' and urging fans to "...play Mot?rhead loud, play Hawkwind loud, play Lemmy's music LOUD. Have a drink or few. Share stories. Celebrate the LIFE this lovely, wonderful man celebrated so vibrantly himself. HE WOULD WANT EXACTLY THAT.''
Each of the band's legendary live shows would begin with Kilmister's loud announcement: "We are Motorhead! We play rock and roll!"
Ozzy Osbourne called him "one of my best friends."
"He will be sadly missed," Osbourne wrote on Twitter late Monday. "He was a warrior and a legend. I will see you on the other side."
Kilmister also played bass guitar for Motorhead.
Also on HuffPost