Between "Because it's 2015" and "Hotline Bling," it's fair to say this year has meant many things to Canadians.
It's about time to put 2015 in the books, but not before walking down memory lane one last time.
Here are some events from the past year Canadians, and the rest of the world, won't forget any time soon.
A taste of triumph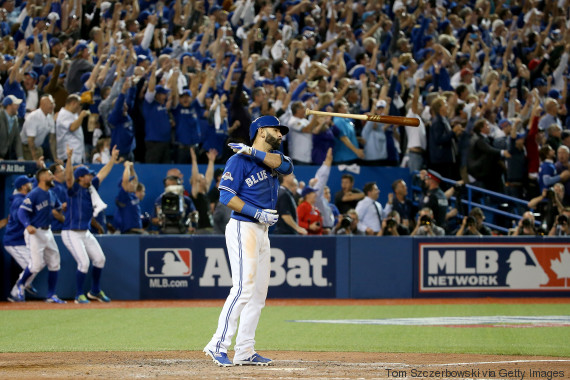 Jose Bautista of the Toronto Blue Jays flips his bat up in the air after he hits a three-run home run on Oct. 14, 2015 in Toronto, Canada. (Photo by Tom Szczerbowski/Getty Images)
All of Canada had Blue Jays fever in 2015. Jose Bautista's ALDS-winning home run is so memorable that it's become a synonym for the phrase "enough said," and has been immortalized in GIF form. In case you missed it, here are our 10 favourite Toronto Blue Jays moments of 2015.
The return of Justin Bieber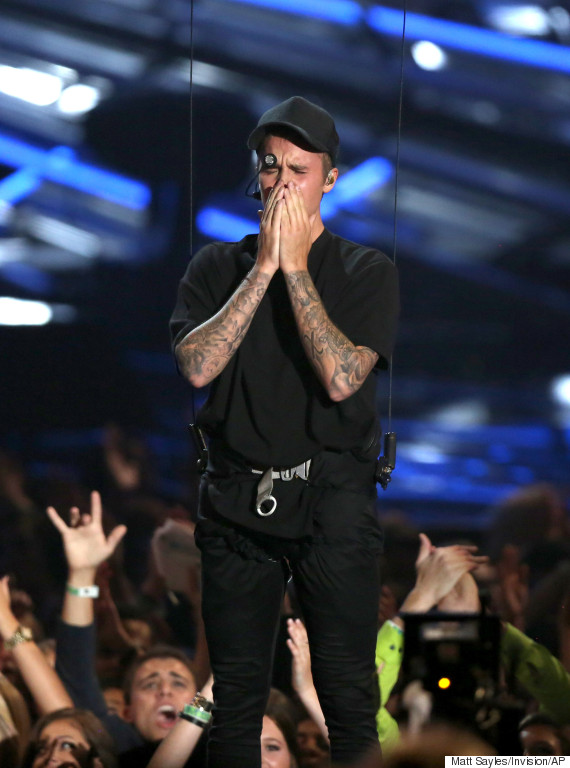 In this Aug. 30, 2015 file photo, Justin Bieber reacts after performing at the MTV Video Music Awards in Los Angeles. (Photo: Matt Sayles/Invision/AP)
Though his 2015 started with a shirtless Calvin Klein ad campaign that bordered on self-parody, the Stratford, Ont. native showed tremendous humility about his bad behaviour at his Comedy Central roast in March. From there, his apology tour continued and he quickly forged his return to the spotlight for all the right reasons. His singles "Where Are Ü Now," "What Do You Mean?" and "Sorry" all shot up the charts. "Where Are Ü Now" also earned Bieber a Grammy nomination, which he shares with his collaborators Skrillex and Diplo.
But no moment was more overwhelming or cathartic for Bieber than his 2015 MTV Video Music Awards performance in August — his first live TV rendition in nearly two years.
Orange is the new blue in Alberta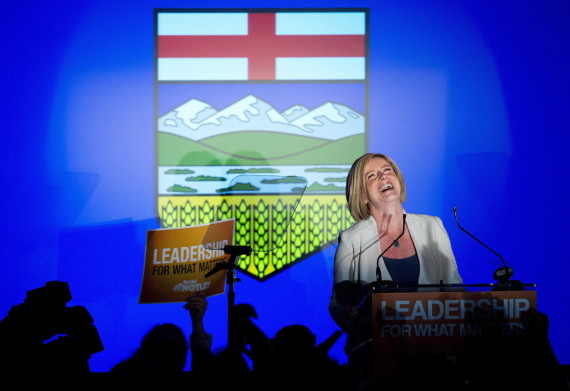 NDP leader Rachel Notley reacts on stage after being named Alberta's new Premier in Edmonton on May 5, 2015. (Photo: Nathan Denette/CP)
Alberta's election saw the province's highest voter turnout in 22 years, and an unexpected outcome. This moment also made our 30 best Canadian political photos of 2015 list.
#Elxn42 ends with a Liberal majority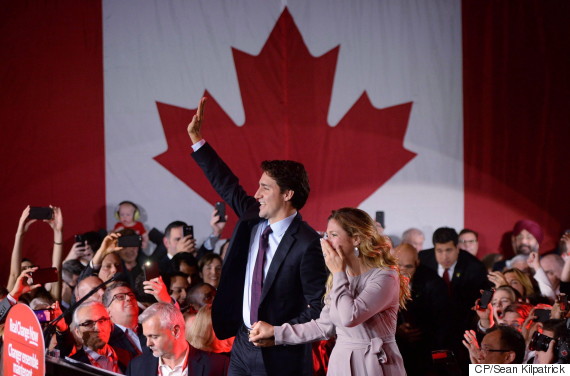 Justin Trudeau makes his way to the stage with wife Sophie Gregoire-Trudeau at Liberal party headquarters, in Montreal, on Oct. 20, 2015. (Photo: Sean Kilpatrick/CP)
The longest federal election campaign in recent Canadian history ended with a red tide on Oct. 19, ending a nearly decade-long Conservative rule.
Target Canada says goodbye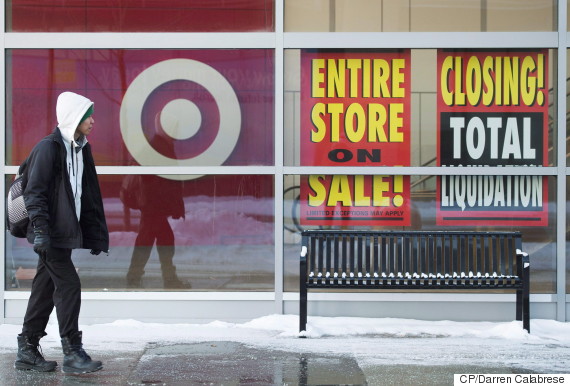 A shopper walks past sale signs at a Target on the first day of the company's closing liquidation sale in Toronto on Thursday, February 5, 2015. (Photo: Darren Calabrese/CP)
Target announced it was leaving Canada in January 2015, laying off more than 17,000 employees and closing 133 stores across Canada.
The Pan Am and Parapan Am Games hit Canadian soil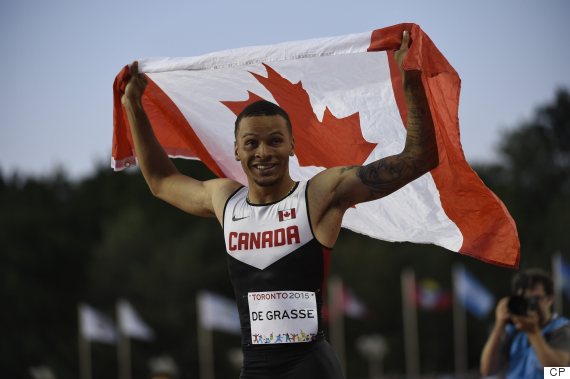 Canadian sprinter Andre De Grasse celebrates winning the men's 100m sprint final at CIBC Pan Am Parapan Am Athletics Stadium during the Toronto 2015 Pan Am Games on July 22 2015. (Photo: Fred Lum/The Globe and Mail)
Many, many amazing things happened at the Pan Am and Parapan Am Games. Watching Canadian sprint athlete Andre De Grasse break records and win gold was definitely one of the highlights.
Kanye West was there, too.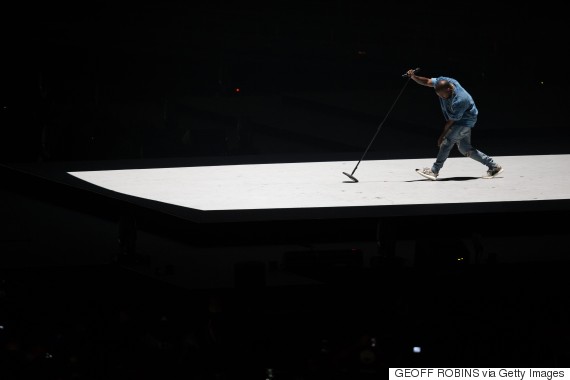 Kanye West performs during the closing ceremonies for the 2015 Pan American Games in Toronto, Canada, July 26, 2015. (Photo: Geoff Robins/AFP/Getty Images)
The singer's closing ceremony performance at the Pan Am Games was met with major controversy, but still drew a large crowd.
"Because it's 2015."
Prime Minister Justin Trudeau speaks to the media following his swearing in ceremony at Rideau Hall in Ottawa, Ont., on Nov. 4, 2015. (Photo: Lars Hagberg/CP)
Why did Prime Minister Justin Trudeau opt for a gender-balanced cabinet? He answered with three simple words: "Because it's 2015."
Syrian refugees arrive in Canada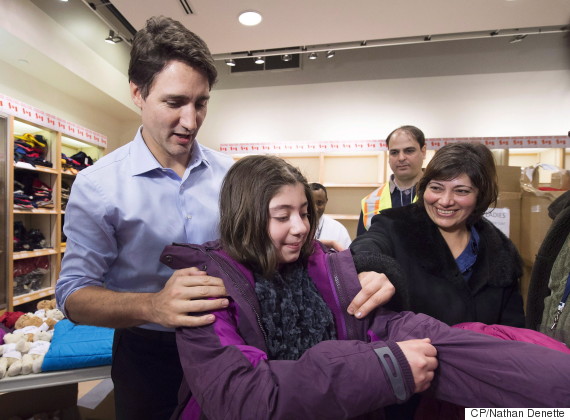 Justin Trudeau gives a newly-arrived Syrian refugee a winter jacket at Pearson International airport, in Toronto, on Friday, Dec. 11, 2015. (Photo: Nathan Denette/CP)
While the Liberal target of bringing in 25,000 Syrian refugees before the end of 2015 was not met, thousands did arrive. Prime Trudeau made international headlines when he decided to greet some refugees at the airport.
Free at last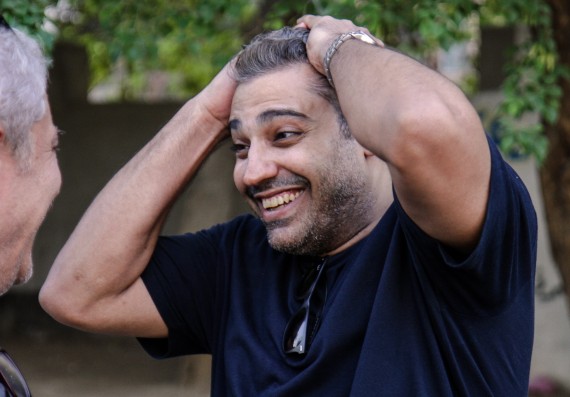 Mohamed Fahmy reacts after being dropped off by authorities in the upmarket Cairo suburb of Maadi following his release from prison. (STR/AFP/Getty Images)
Mohamed Fahmy, a Canadian citizen and former Al-Jazeera journalist, was released from an Egyptian prison in September after a lengthy legal battle.
The meme of the year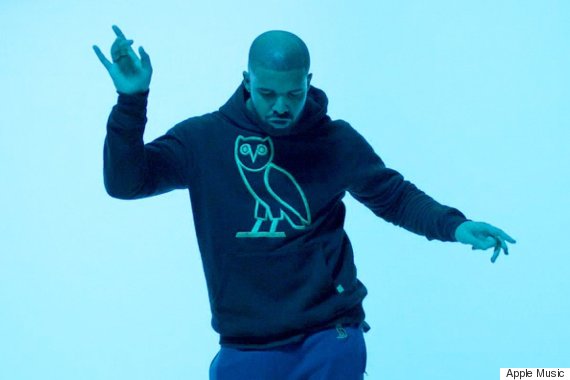 Now this is what you call Canadian pop culture royalty. An undeniably infectious music video, directed by a Canadian and starring "The 6 God" inspired countless memes and jokes on the Internet. Here is The Huffington Post Canada's list of the top 10 Drake moments of 2015.
Brooke Henderson makes us proud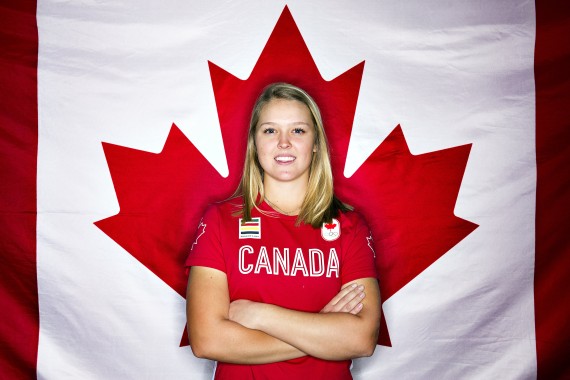 Canadian golfing phenomenon Brooke Henderson photographed at the Canadian Olympic Summit prior to the 2016 Rio Olympics. (Lucas Oleniuk/Toronto Star via Getty Images)
The Canadian teen nabbed the LPGA tour win, becoming the third-youngest champion in LPGA Tour history at 17 years, 11 months, 6 days.
Calgary Stampede 2015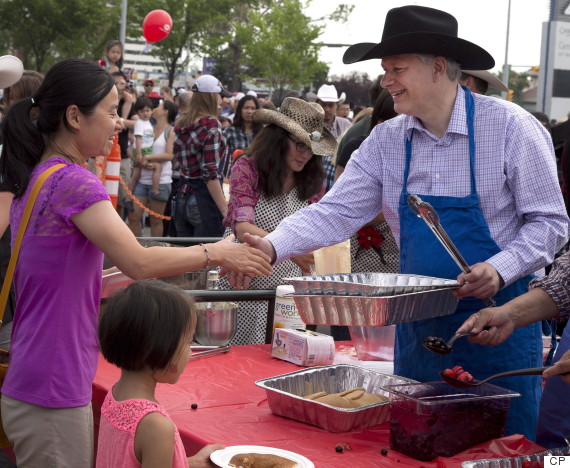 Prime Minister Stephen Harper, right, serves up pancakes during a Stampede breakfast in Calgary, Alberta on July 4, 2015. (Photo: Larry MacDougal/CP)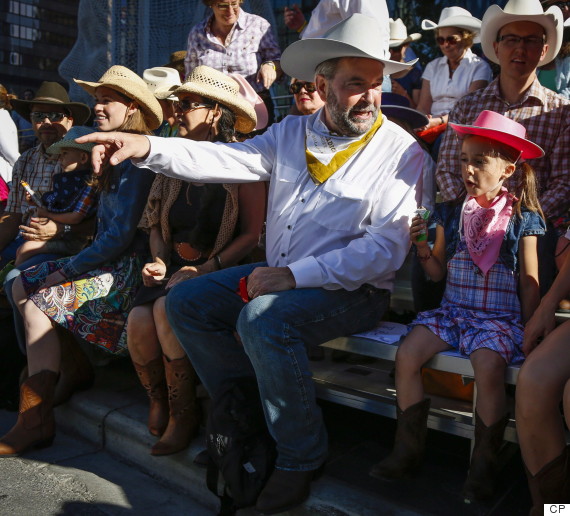 NDP Leader Tom Mulcair, left, and his granddaughter Juliette, six, attend the Calgary Stampede parade in Calgary on July 3, 2015. (Photo: Jeff McIntosh/CP)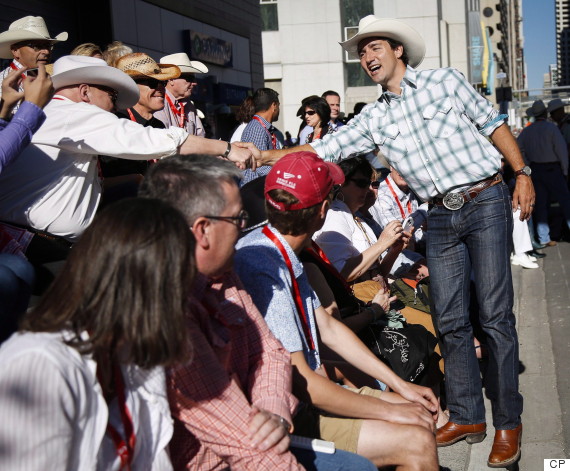 Liberal Leader Justin Trudeau greets spectators during the Calgary Stampede parade in Calgary on July 3, 2015. (Photo: Jeff McIntosh/CP)
The federal election campaign unofficially kicked off in high gear when the three major party leaders made high-profile appearances at the Calgary Stampede in July.
Canada's Billboard domination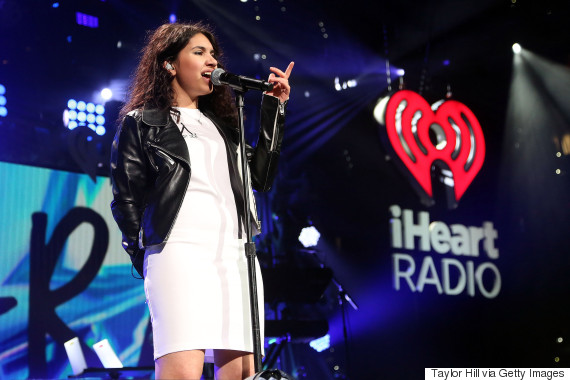 Alessia Cara performs during the 2015 93.3 FLZ Jingle Ball at Amalie Arena on December 19, 2015 in Tampa, Florida. (Photo: Taylor Hill/FilmMagic)
Justin Bieber and Drake were not the only Canadians to dominate pop music this year. Ontario's Alessia Cara, Shawn Mendes and The Weeknd (AKA Abel Tesfaye) all earned their spots in the top 10 of Billboard's Top 100 singles chart, at the same time.
Andrew Wiggins and Connor McDavid score big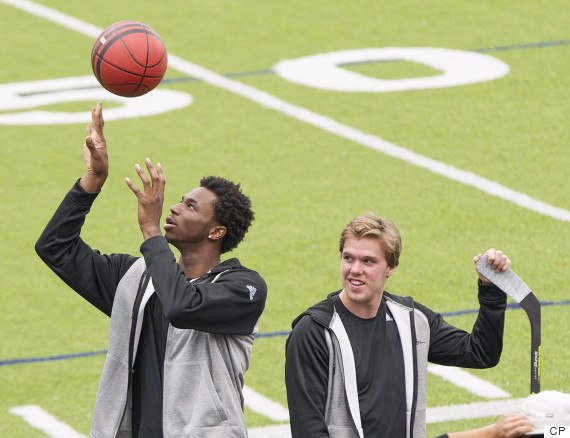 Canadian athletes Andrew Wiggins, left, 2015 NBA Rookie of the Year, and Connor McDavid, 2015 First Overall NHL Draft Pick pose shoot a BioSteel sports drink commercial in Toronto on Tuesday, August 4, 2015. (Photo: J.P. Moczulski/CP)
Wiggins was named the 2015 NBA Rookie of the Year, while Connor McDavid was selected as the 2015 First Overall NHL Draft Pick.
Xavier Dolan directs Adele's "Hello" video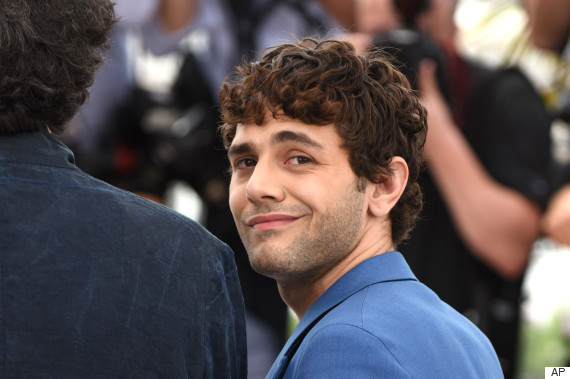 Xavier Dolan poses for photographers during a photo call for the Jury, at the 68th international film festival, Cannes, southern France, May 13, 2015. (Photo: Arthur Mola/Invision/AP)
Xavier Dolan had another stellar year in 2015. The 26-year-old filmmaker, writer and actor served on the Cannes Film Festival's esteemed jury panel in May. Months later, Dolan surprised us all by teaming up with Adele to direct her comeback video "Hello" in the Quebec countryside.
What was your favourite moment of the year? Sound off in the comments below.
Also on HuffPost:
Canada's Election Night Photos 2015