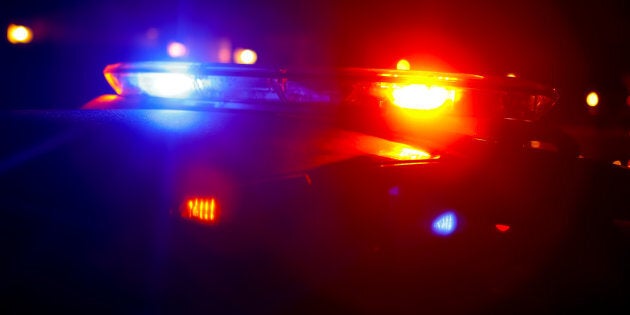 Three people are in custody after a string of armed robberies and a wild police chase across the GTA.
Police say the suspects managed to rob at least four businesses before a high-speed pursuit that ended near Hamilton after they crashed a stolen Toyota Yaris.
The first robbery happened in Mississauga at a Mac's Convenience Store in the Glen Erin Drive and Britannia Road area.
Police say the suspects were wearing masks.
The second robbery happened at around midnight at a Petro-Canada located at Erin Mills Parkway and Credit Valley Road. Police say the suspects fled in the victim's vehicle toward Halton Region.
They ended up in Oakville, switching vehicles at some point.
That's where police say two more armed robberies were committed just before midnight. One of those was a Tim Horton's store. The other was another Petro-Canada.
Officers in Burlington were able to track down and arrest one of the suspects, while a canine unit searched for the other two.
With the help of its canine unit, Halton police were able to track down the remaining suspects and bring them into custody.
All three are awaiting charges.