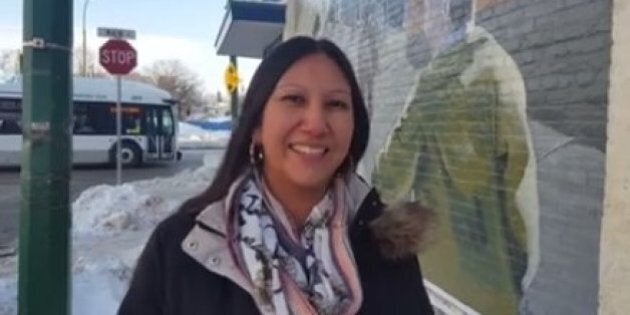 A woman known for feeding Winnipeg's hungry and homeless announced Wednesday she's running for office as a provincial Liberal candidate.
Althea Guiboche, also known as the "Bannock Lady," will run in her home riding of Point Douglas, replacing current Liberal candidate Noel Bernier in Manitoba's upcoming spring election.
The provincial party confirmed Bernier will slide south to be a candidate in the neighbouring riding of St. John's instead.
In a news release, Manitoba Liberal Leader Rana Bokhari praised Guiboche as one of the province's "most significant and celebrated activists."
Bokhari added that the party is "beyond thrilled to have someone of her calibre" join the team.
Guiboche said she's inspired by her foray into politics.
"I am completely dedicated to fighting for a better life for those who have been left behind by this government," she said, in reference to NDP Premier Greg Selinger.
"I will never stop fighting to improve the lives of all Manitobans affected by these issues. I am a proud resident of the Point Douglas neighborhood and look forward to the opportunity to be a driving force for meaningful change in the North End."
In 2013, Guiboche started the grassroots group "Got Bannock?" with a mandate to feed Winnipeg's hungry and homeless with hot soup, chili, and bannock — a kind of flat bread — during chilly winter months. Volunteers also help distribute toiletries, clothing, and footwear to the city's less fortunate.
Guiboche (second from right) pictured with volunteers in 2013. (Photo: Facebook)
The news of Guiboche's candidacy comes days after results from a Winnipeg Free Press-commissioned Probe Research poll that suggests the provincial NDP have slipped to third place when it comes to voter preference — a first in 20 years.
Progressive Conservatives topped the poll with 43 per cent provincewide support. The Liberals and NDP followed behind with 29 and 22 per cent, respectively. Six per cent of the support went to other parties.
The Probe Research poll was conducted among a random selection of 1,000 Manitoban adults between Dec. 3 to Dec. 15. The sample has a margin of error of 3.1 percentage points, with 95 per cent certainty.
Manitoba voters will head to polls on April 19.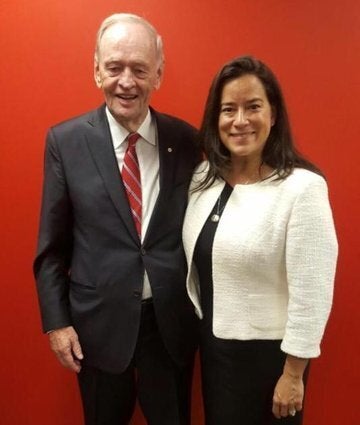 Meet Canada's Indigenous MPs