Bill Cosby was charged Wednesday with the aggravated indecent assault of a Toronto woman at his home 12 years ago, the first criminal charges he's faced since more than 50 women have come forward accusing him of rape.
Andrea Constand, a Toronto-area native who currently works as a massage therapist, was the very first woman to come forward with allegations about Cosby. She said in a civil suit filed in 2005 that after years of friendship, Cosby invited her to his home for career advice and then drugged and molested her. Constand, now 42, sued Cosby for $150,000 plus attorney fees and damages, but only after a district attorney declined to pursue criminal charges.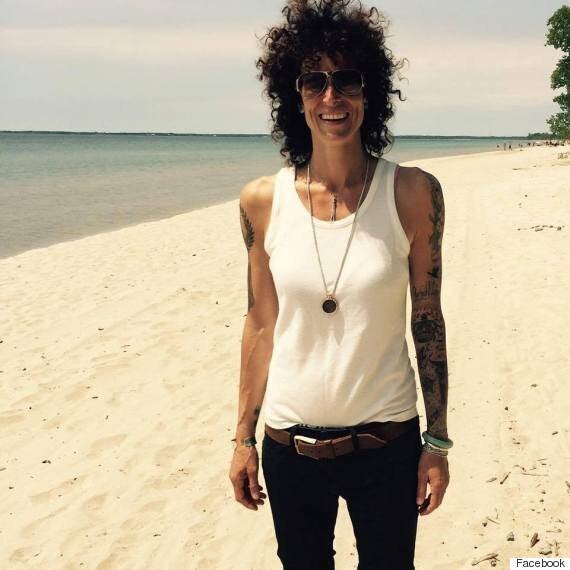 Andrea Constand, pictured above, brought a civil suit against Cosby in 2005 that named 13 other women as witnesses who also alleged Cosby had sexually assaulted them. (Facebook)
The civil suit was filed in March 2005, one month after Montgomery County, Pa. district attorney Bruce L. Castor announced he would not charge Cosby criminally, saying both parties could be portrayed "in a less than flattering light." Constand ended up suing Castor too, for allegedly making defamatory comments about her to the media.
Castor left his position as DA in 2008, and Constand's case was quietly re-opened at some point this year by the new DA, Risa Vetri Ferman. The statute of limitations will expire in January.
Constand did not respond to The Huffington Post Canada's request for comment.
Constand was a standout player on the basketball team at Albert Campbell Collegiate Institute in Scarborough, Ont., before she moved to Arizona on a sports scholarship. She dreamed of becoming the first Canadian woman to play in the WNBA and represented Canada at the World University Games in Italy in 1997.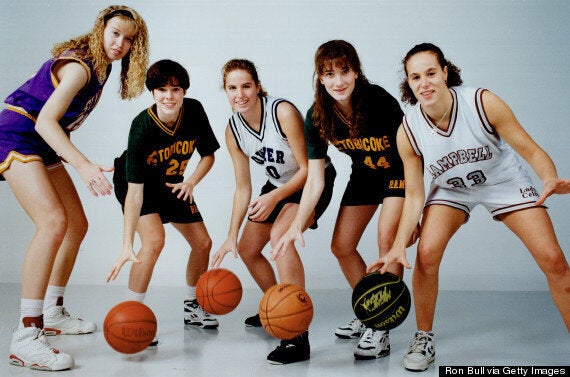 Andrea Constand, far right, met Bill Cosby in 2002 when she was working for Temple University's basketball team in Philadelphia. (Ron Bull/Toronto Star via Getty Images)
She met Cosby in 2002 when she was working as a basketball coach at Temple University in Philadelphia, where he was a trustee. They became friends and Cosby was a mentor to her, inviting her for dinner parties and calling to talk about basketball. At his home in 2004, Cosby allegedly offered her three blue pills which he said were herbal medication to help her stress. "Within a short period of time, Plaintiff's knees began to shake, her limbs felt immobile, and she began to feel only barely conscious," the suit said.
Constand said she wasn't feeling well and Cosby helped her to the sofa. Then, he allegedly touched her breasts and vaginal area, rubbed his penis against her hand, and digitally penetrated her. Constand's lawyer said that she never consented and was unable to consent after taking the pills he provided. Constand did not fully wake up until sometime after 4:00 a.m. and said in the suit that she felt raw, with her clothing and underwear in disarray. About a year later, Constand reported the incident to Durham Regional Police, who passed it over to local forces in the United States.
Constand said she "suffered serious and debilitating injuries, mental anguish, humiliation, embarrassment," and "physical and emotional upset."
In a copy of Cosby's deposition for the suit obtained by The New York times, he said, "I think that I'm a pretty decent reader of people and their emotions in these romantic sexual things, whatever you want to call them." But Constand's lawyer said that, "despite his talent for interpreting female reactions to him, he did not realize plaintiff was gay until the police told him." Constand was reportedly in a relationship with a woman at the time of the alleged assault.
As a direct result of Cosby's alleged actions, Constand said she "suffered serious and debilitating injuries, mental anguish, humiliation, embarrassment," and "physical and emotional upset." That night resulted in depression, sleeplessness, anxiety and post-traumatic stress disorder, she said—"the loss of enjoyment of life's pleasures." Her mental health was so badly affected that her education was set back, she lost earnings, and had to spend "large sums of money" on psychological treatment.
Cosby's lawyers called Constand's account "utterly preposterous" at the time. The publicity surrounding her civil case prompted 13 other women to come forward with similar accusations and agree to be witnesses in her case, but the suit was settled in 2006 before any of them could testify.
"Despite his talent for interpreting female reactions to him, he did not realize plaintiff was gay until the police told him."
Constand's case disappeared from the media for years, until comedian Hannibal Buress performed a bit in October 2014 making fun of Cosby and calling him a rapist. The clip went viral after being posted on Philadelphia Magazine. Buress later said, "I've done this bit on stage and people think I'm making it up ... when you leave here, google 'Bill Cosby rape.' That shit has more results than 'Hannibal Buress.'"
Buress' comments sparked one alleged victim, artist Barbara Bowman, to write an op-ed for The Washington Post, saying that no one took her story seriously for 30 years. More than a dozen new accusers came forward in the months following Buress' standup bit, often telling similar stories of Cosby offering career advice and mentorship before drugging and sexually assaulting them.
Constand was not one of the 35 women photographed fora New York Magazine compilation of stories about Cosby's alleged assaults. Many of the women's stories are similar to Constand's, however. Heidi Thomas, who was introduced to Cosby by her agent, went to his house for an acting lesson. She said that after sipping on a glass of wine he gave her "as a prop," she allegedly woke up to him naked on top of her, forcing himself into her mouth. Most of the women were decades his junior, said they were introduced at his request, and suspect they were drugged.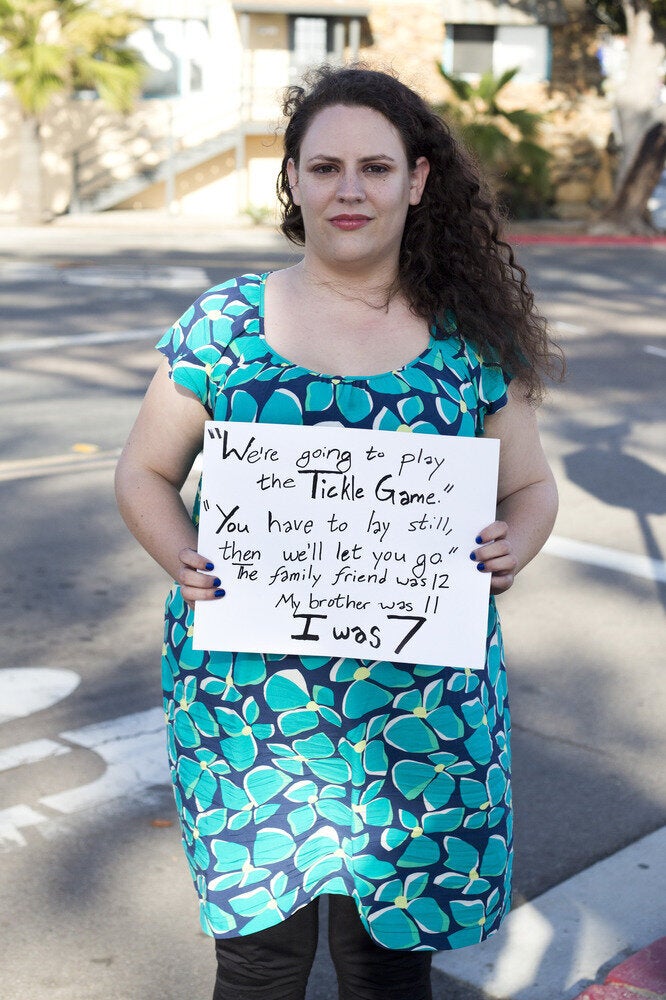 40 Powerful Images Of Surviving Sexual Assault