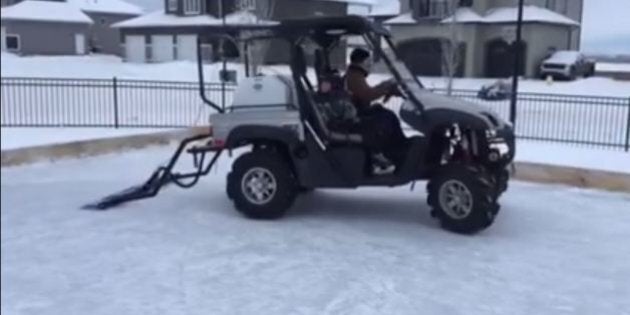 Have you ever tried skating on a homemade, outdoor ice rink? It can be an absolute blast, but it can also be really bumpy.
Resurfacing the ice by hand is both labour-intensive and slow going, and a professional Zamboni machine isn't cheap.
Three Grande Prairie dads decided there had to be a better solution for perfect ice.
They went online and found that some people had constructed makeshift Zambonis — Calgarian Cliff McCaig made one in a hand-drawn red wagon just last year, according to the Calgary Herald.
So, they decided to give it a shot.
"It's built mostly out of PVC piping, and then there's a big tank that goes on the back of a side-by-side, and some valves and other materials from the local hardware store," said Jon Phillips, who built the contraption with Cameron Schmidt and Scott Roessler, in an interview with CBC News.
The "Zamboni" had its first trip around the rink on Sunday, and worked like a charm. Schmidt shared a video of it smoothing the ice on his Facebook page.
Phillips says the whole project was fun from start to finish.
"It was a good, fun challenge for us and now we're trying to perfect it," he told Grande Prairie's Daily Herald Tribune.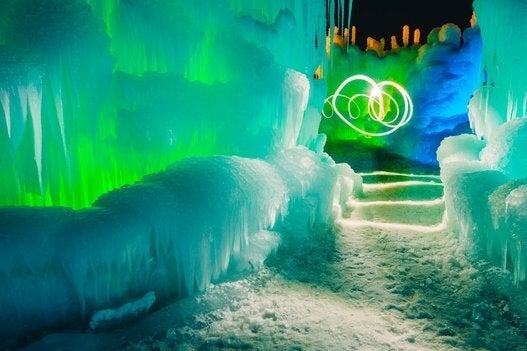 Alberta Winter Activities