A new year is the perfect opportunity to try out a new look. But we're not talking about getting a haircut, we're talking about your home. Rearranging furniture and repainting cabinets can have a profound impact on an old home, not only increasing its value, but also making it more enjoyable for home owners to live in.
In the slideshow below, interior designer and host of "Love It Or List It" Hilary Farr, reveals five things that make a home look outdated, and five solutions to make it look more modern. From too much wood to bulky furniture — including big-backed stereos and TVs, these items have got to go.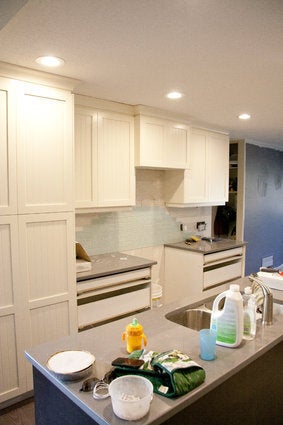 Things That Make Your Home Look Outdated
But don't tear up and toss out your furniture just yet. With thousands of Syrian refugees coming into Canada over the next few month, it's the perfect opportunity to donate pieces that don't quite fit in with your decor.
And don't worry, making your home look 2016 chic won't necessarily break the bank either. While complete renovations can start as high as $25,000, Farr recommends making small upgrades like adding a fresh coat of paint and changing light fixtures. Even new towels can breathe new life into an old powder room.
Of course, if you do have the budget for it, a kitchen reno is definitely the way to go.