You could greet 2016 by staying in bed.
Or you could do it by plunging half-naked into a freezing body of water, cleansing your soul of the toxins from the evening prior.
Canadians right across the country opt for the latter as part of the Polar Bear Swim, an annual event often held on New Year's Day, whose history in the Great White North dates back almost 100 years.
A polar bear swim consists of a jump into frigid waters and emerging when one can stand it no more.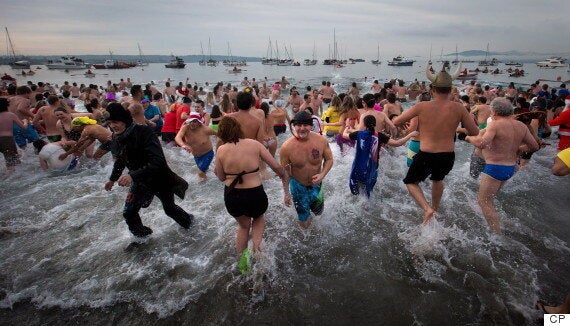 Peter was an avid swimmer, and in 1920, he founded the Polar Bear Club, which organized the city's first swim the same year. It has since drawn thousands of people, with a record 2,550 participating in 2014.
People can do the swim in bathing suits, although many opt to do it in costume.
Polar Bear Swims can also be done for charity.
Some Polar Bear Swims are held on different dates, but many across Canada happen on New Year's Day.
Here are some events happening that day throughout the country:
Location: White Rock Beach
Location: Okanagan Lake, starts at Peachland Community Centre
Time: Registration starts at 12:30 p.m.
Location: 100 Misty Morning Drive, Elbow Valley
Location: Coronation Park
Location: Sunnyside Pavilion Park
Location: Britannia Beach
Location: Charlottetown Yacht Club
Location: Registration at St. Paul's Church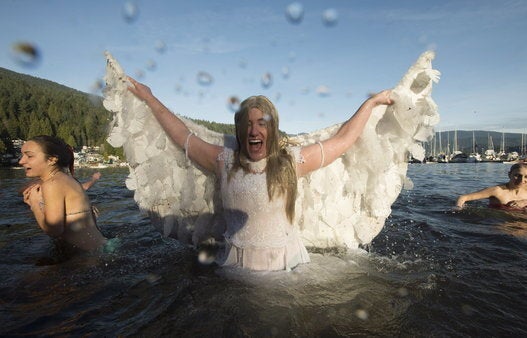 New Year's Day B.C. Polar Bear Swims 2015