After two months of construction, Edmonton's ice castle officially opened to a sold-out crowd in Hawrelak Park on Wednesday.
The frozen palace is Utah-based company Ice Castles' first foray into Canada.
The jaw-dropping structure of towers, waterfalls, a labyrinth and tunnels weighs about 25 million lbs. and covers about an acre of the park. At night, the entire structure lights up.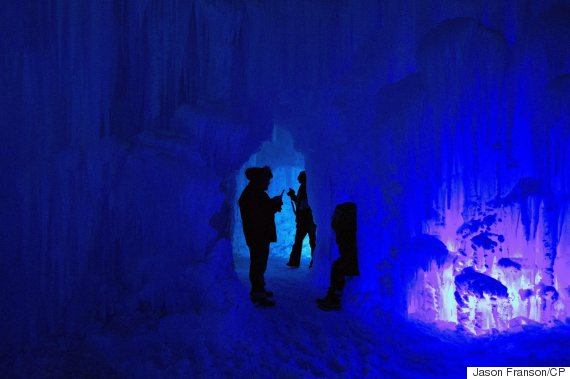 It was hand-built through a process called "icicle farming," where icicles are grown and then stacked by hand.
"There's over two miles worth of irrigation laid out on the ground here, and then it extends into the sky another 20 feet or so on towers," said Cory Livingood, the lead artisan on the project, in a video by The Canadian Press.
"There are LEDs frozen into the ice all the way around so the towers will glow from the inside."
The castle will be open until March (if weather permits) and admission prices start at $10. Tickets can be purchased on the Ice Castles website.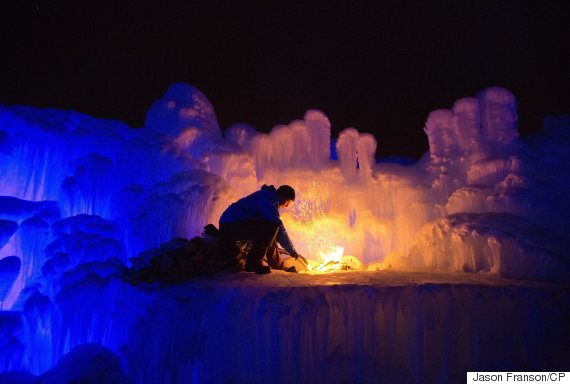 Like Us On Facebook

Follow Us On Twitter

Also on HuffPost
Alberta Winter Activities