"Because it's 2015."
The now famous response from Canada's new Prime Minister Justin Trudeau - who after being asked why a gender-balanced cabinet was so important - has become a symbol of progress and promise this year.
So much has happened over the past 12 months around the world. Paris. Syria. Trump. Black Lives Matter. Cosby.
And at home...
We have the first gender-balanced government cabinet in our country's history.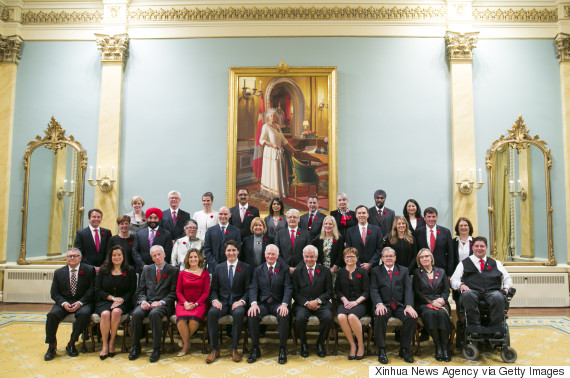 Newly elected Canadian Prime Minister Justin Trudeau, fifth left first row, takes a group photo with his cabinet ministers at Rideau Hall in Ottawa, Canada, Nov. 4, 2015. (Xinhua/Chris Roussakis via Getty Images)
We opened our doors to new Canadians fleeing war and oppression.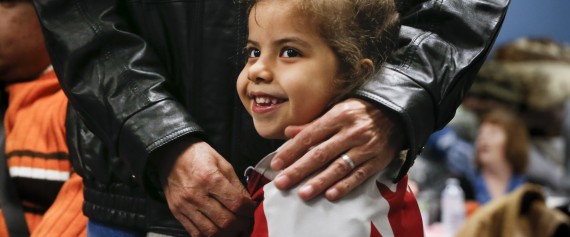 Reemas Al Abdullah, 5, gets a hug from her father Abdullah Al Abdullah prior to a dinner hosted by Friends of Syria at the Toronto Port Authority. (Bernard Weil/Toronto Star via Getty Images)
We strove to rebuild floundering relationships within our own borders.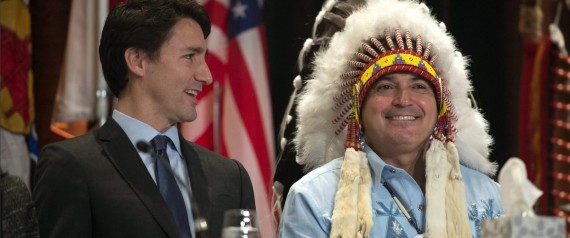 Prime Minister Justin Trudeau and AFN national chief Perry Bellegarde talk before the beginning of the Assembly of First Nations Special Chiefs Assembly in Quebec. Photograph: Adrian Wyld/AP
Because of 2015, 2016 will be better for it.
Watch the video above for some of the top headlines of 2015.
Also on HuffPost
Trudeau's Photographer Explains Favourite Shots