A new year calls for fresh new wardrobe essentials!
Perhaps you've donated some of your older pieces, or you've lost track of what's on trend. Whatever the case, there's no better time like the start of a new year to start building up your best wardrobe yet!
When you're working on revamping your wardrobe for the year ahead, it's difficult to not be cognitive of your dwindling bank account (the gifting season sure can do some damage). That's why we've put together some wardrobe basics, and outlined which items to save and splurge on.
SAVE: Tops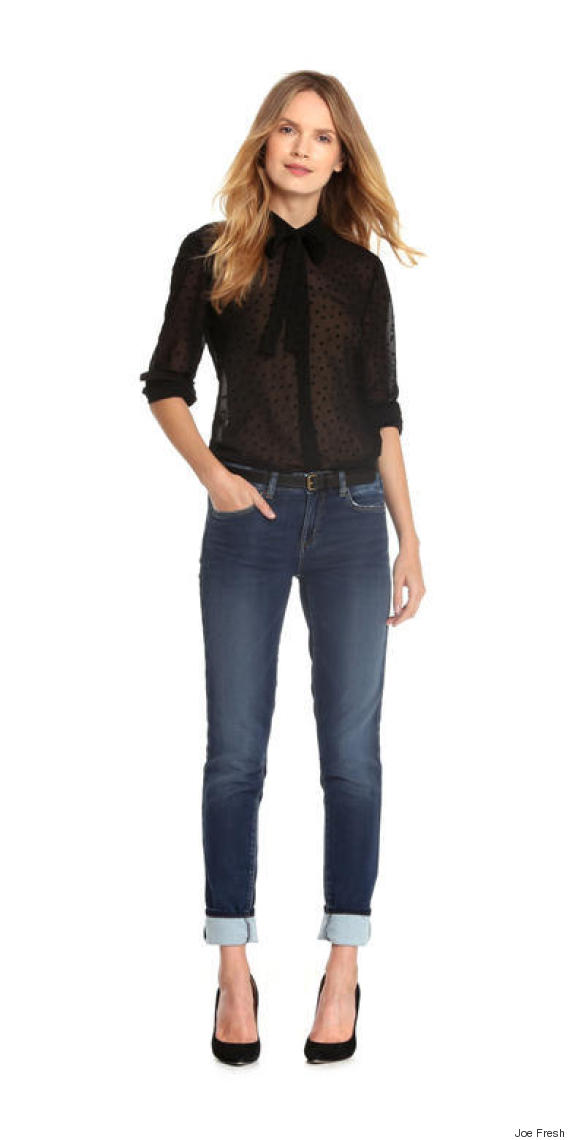 A great way to change up your look is to switch up your tops. Pants we can wear again and again, and never tire of them. But it's easy to grow bored of shirts that are on a heavy rotation. We suggest purchasing your tops and blouses at a lower price to keep up the variety. We love this top from Joe Fresh ($29) that's lightweight enough for layering, and begs to be worn in a professional setting.
SPLURGE: Coat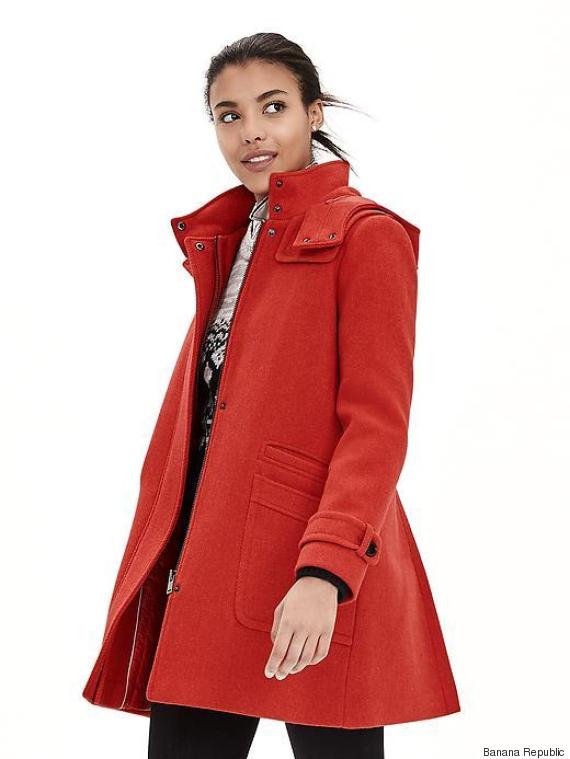 If there's anything you spend your money on, we say it should be a great coat! It's the first thing people see when you walk in the door, and it's basically the only thing people see when you hit the streets. Investing in a great coat is paramount to any wardrobe, and it really is an essential for the cold weather season. Opt for something with some wool to ensure its warm and will keep you dry if it gets a little wet. We adore this statement making coat from Banana Republic ($410).
SAVE: Accessories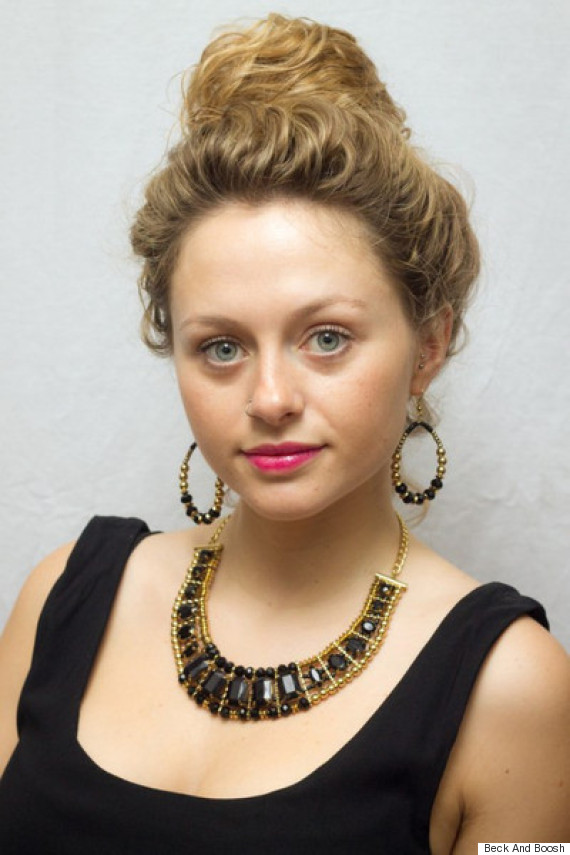 Costume jewelry has come a long way, and you really can get away with spending a lot less on jewels than you think! For under $30, you can find statement making pieces that you can wear again and again. We love this affordable piece from Beck and Boosh (now $15).
SPLURGE: Trousers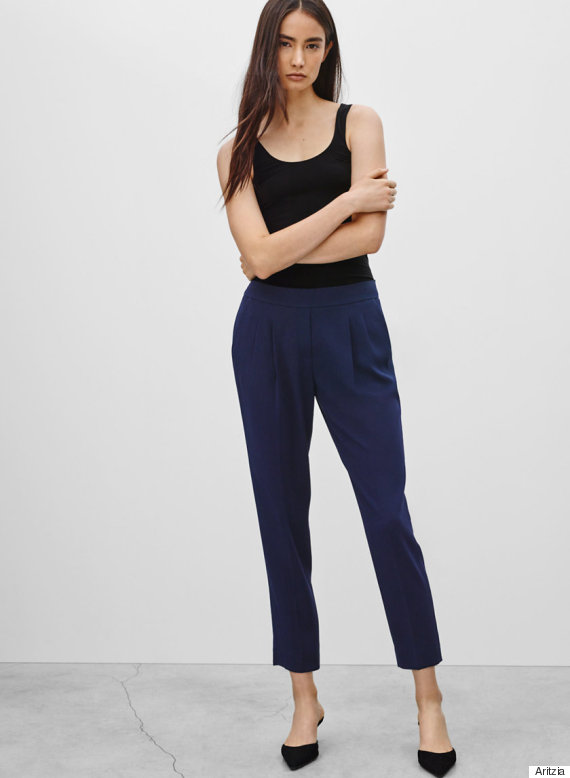 If you can find a pair of trousers or pants that look and feel amazing, we say forget what's on the price tag and buy a pair in every colour! After all, finding the perfect pair of pants can be vexing, so when you finally do find The pair, don't worry so much about the price; you'll get so much wear out of them. These Cohen pants ($145) from Arizia (with an elastic waist band) actually feel like you're wearing pajamas, but the material is totally work appropriate.
SAVE: Athletic Wear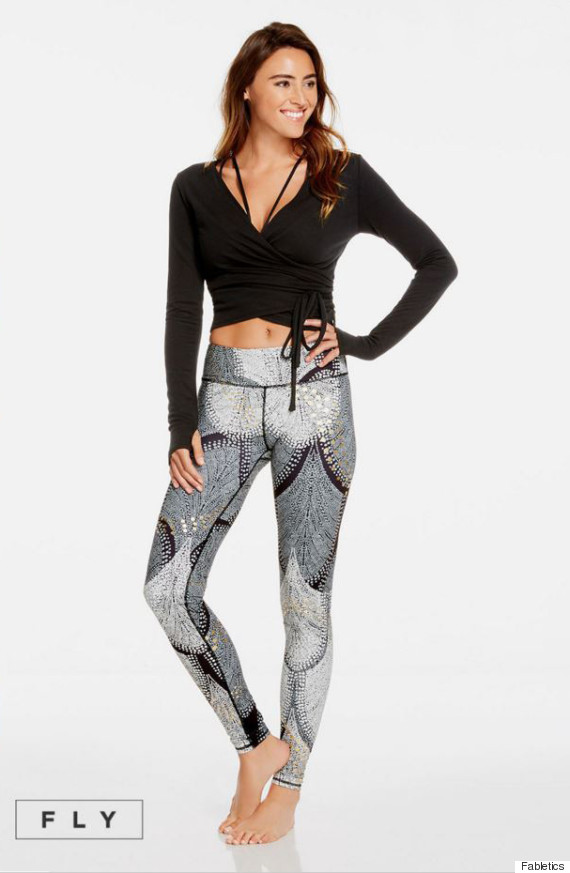 Because you're wearing and washing the heck out of your active wear (we are sticking to those New Year's resolutions after all), their shelf life can be really short. So why splurge on them? We love the idea of stocking up on a few pairs of athletic leggings, so you're always ready to hit the gym. This entire look is just $45 from Fabletics. They have some really fashionable active wear pieces that you'll want to wear even when you're not working out.
SPLURGE: Shoes/Boots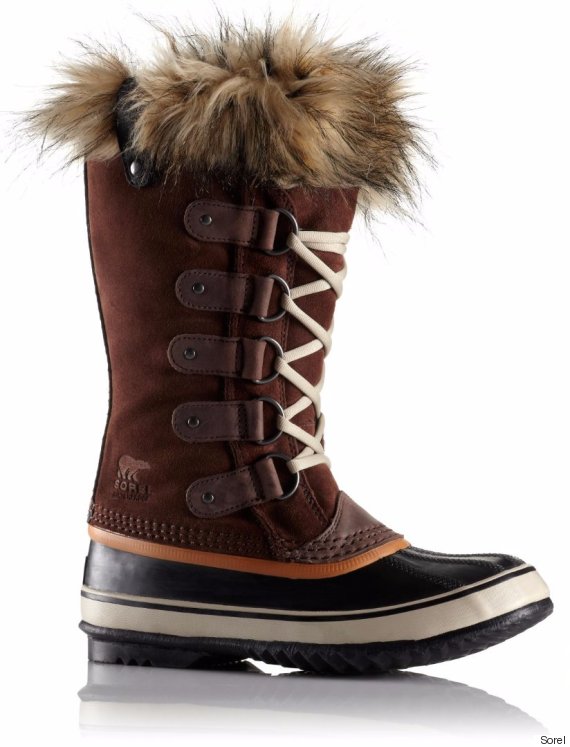 There is nothing worse than cold, wet and sore feet! So we recommend splurging on great footwear. We promise it'll make your morning commute a heck of a lot more enjoyable (by all means, still have your coffee first). These Sorel boots ($220) are not only topped with an adorable fur detail, they are also waterproof and comfortable. We're in love!
Follow Huffington Post Canada Style on Pinterest, Facebook and Twitter!
Also on HuffPost