RICHMOND, B.C. — Friends and family of a 23-year-old Toronto man have launched an online fundraising drive as they face the expense of returning his body to Ontario from British Columbia.
In posts on a GoFundMe site, the family of Ephraigm Flores say a five-day search for the recently licensed nurse ended tragically on New Year's Eve when his body was found in Richmond.
RCMP in the Vancouver suburb began a search after Flores was last seen in Richmond on Boxing Day returning from a concert in Vancouver.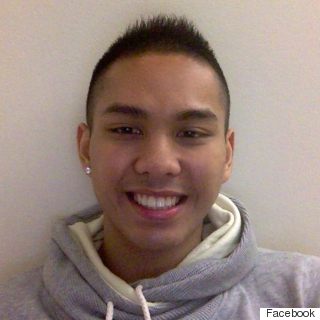 (Photo: Facebook)
Police say a body was discovered on Dec. 31 in the same area where Flores disappeared, but the name of the victim has not been confirmed.
The death is not considered suspicious.
A fundraising drive to assist the Flores family has a goal of $25,000 and raised nearly $14,000 in just over a day after being posted.
Also On HuffPost:
Vancouver Police Cold Cases