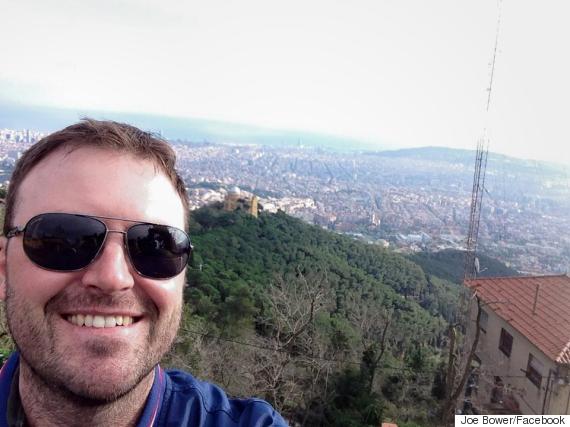 Joe Bower passed away suddenly on Sunday.
Alberta educators and politicians are mourning a beloved Red Deer teacher after his unexpected death on Sunday.
Junior high school teacher Joe Bower suffered a heart attack on New Year's Eve and passed away just days later, according to a Facebook post by his sister Jennifer Bower-Hannotte.
Bower, 37, taught for 16 years in public schools, and was an outspoken advocate for education reform through his blog "for the love of learning."
He was perhaps best known for his work lobbying against grading in schools, even publishing a book titled "De-Testing and De-Grading Schools: Authentic Alternatives to Accountability and Standardization."
"Joe was a wonderful teacher, father, and husband... He was one of those educators that you wish were in charge of an entire state or nation. He was kind, caring, compassionate, and loved children," wrote education historian Diane Ravitch on her blog.
Many people took to Twitter to honour Bower:
Mourning the loss of gifted progressive education advocate, Joe Bower of Alberta, Canada - dead at age 37 (https://t.co/OwQDxgPgFb)

— Alfie Kohn (@alfiekohn) January 4, 2016
.@joe_bower Alberta lost a great educator. Such loss is not only felt now, but for generations to come... #abed#joebower

— Thomas A. Lukaszuk (@LukaszukAB) January 4, 2016
My deepest condolences to @Joe_Bower's family: we have lost a tremendous advocate for education & progressive politics #ABleg#abed#cdnpoli

— Kent Hehr (@kenthehr) January 3, 2016
Alberta is a lesser place without @joe_bower. You gave so much to #abed, your family, your province and to education worldwide #RIPJoe

— Greg Clark (@GregClark4AB) January 4, 2016
Bower's final blog post on Dec. 17 captured his approach to teaching, and life.
"The most important things that children learn in school are not easily measured. The most meaningful things in life may, in fact, be immeasurable."
Like Us On Facebook

Follow Us On Twitter

Also on HuffPost: