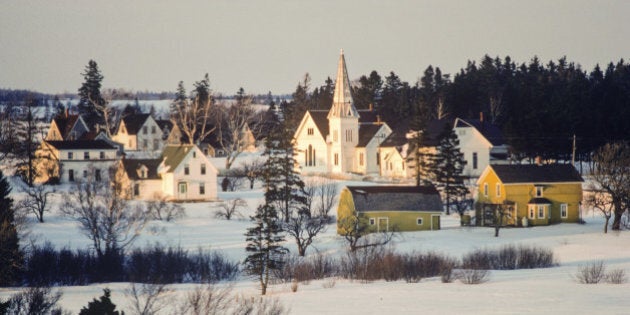 It took barely a month for a private sponsorship group to raise over $25,000 as part of efforts to bring a Syrian refugee family to Prince Edward Island.
A Queen's County group made up of private citizens and local churches launched a GoFundMe campaign on Nov. 18, 2015. By Dec. 22, it achieved its five-figure goal.
"It felt a bit like an early Christmas gift," said Bonnie Stewart, a member of the group that's helping to resettle a family of eight in the area, in an email.
Islanders are credited with making more than half of the donations — other contributions came from as far away as Australia, Scotland, and Qatar.
Offers of more money, as well as donations of goods and services, continue to come in, said Stewart, who works as the University of P.E.I. adult teaching co-ordinator.
"I've had a number of parents of school-age kids reach out to me about meeting with families and connecting refugee kids to local kids once everyone's arrived and settled," she told The Huffington Post Canada.
"It felt a bit like an early Christmas gift."
When HuffPost Canada interviewed Stewart in November, the group had just received a $2,000 donation from a Maritimes family who decided their holiday budget would be better spent supporting Syrian newcomers.
Artist Amy Seymour, who was behind the donation, said at the time that despite the fact she and her siblings "don't always agree on everything," they felt the GoFundMe campaign was a worthy cause.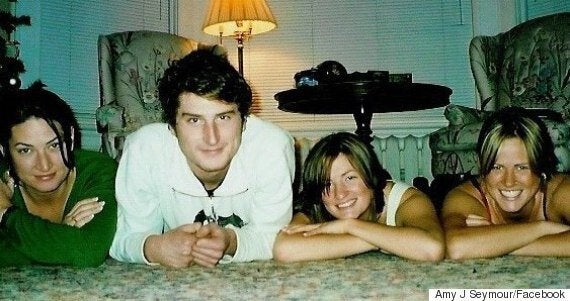 An undated picture of Amy Seymour with her brother and sisters. (Photo: Facebook)
"Our family is blessed to have everything we need," she said, adding they have "great faith" that the sponsorship team and a supportive community will "make a genuine difference" for the Syrian family.
"A little bit can go a long way," she said.
Combining money raised from the campaign with other funding, the Queen's County group has started a second application to privately sponsor another Syrian family. But the group is still in the dark about when they will arrive in Canada's smallest province.
"We haven't had any news about our family of eight over the holidays, which is too bad," Stewart said. Despite the lack of status updates, she said the group remains optimistic.
"We'll see how it all evolves. Right now, we have the funds and the organizational capacity, and we're excited to welcome and support families," she said.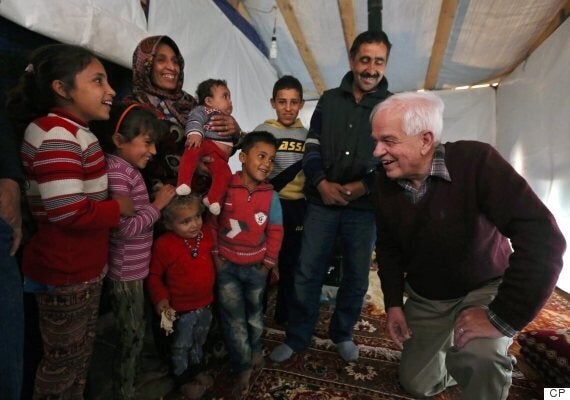 Immigration Minister McCallum speaks with a Syrian family inside their tent during his visit to a refugee camp in the southern town of Ghaziyeh, Lebanon on Dec. 18, 2015. (Photo: Bilal Hussein/The Associated Press)
He urged Canadians to look beyond the deadline and focus on the bigger picture.
"So I think it is up to Canadians to decide whether this two-week delay is a matter of utmost importance or whether we should instead focus on welcoming these wonderful new Canadians to our shores," McCallum said.
Approximately 6,300 Syrian refugees have arrived in Canada so far and over 17,000 applications are in progress, according to the latest government numbers.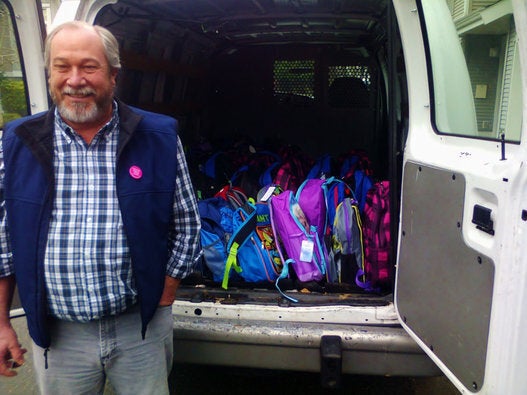 Great Things Canadians Have Done So Far For Syrian Refugees