Ottawa, you've been punked.
Shoppers at Rideau Centre were thrown for a loop Friday when they saw Rihanna walking through the mall — except it, er, wasn't her.
Somali comedians "The Cool Ciyaal" posted a video showing Ayan Ali, one of its members, dressing up as the songstress on New Year's Eve.
The pranksters surrounded the fake Rihanna with people dressed up as bodyguards, paparazzi, and even a PR rep.
The entourage then walked through the mall, and several people snapped photos and asked for selfies.
Social media, naturally, blew up with confusion:
Rihanna at rideau mall Ottawa dec 31st 2015: https://t.co/BPT8YbuB87 via @YouTube

— MrAndMrsTang (@MrAndMrsTang) December 31, 2015
Rihanna is in Ottawa????? DM me queen let me party with you for NYE @rihanna pic.twitter.com/SGewdZwPVD

— Curtis (@rumchampion) December 31, 2015
Alright so we just saw @rihanna at the mall in #Ottawa. Not the life I'd want....can't even shop without 90 people following you.

— Rebecca S. (@rpsandha) December 31, 2015
Rihanna gave a shout out to Ottawa when she wore a Senators hockey jersey in 2013, which is maybe why Ottawans thought an appearance could actually happen.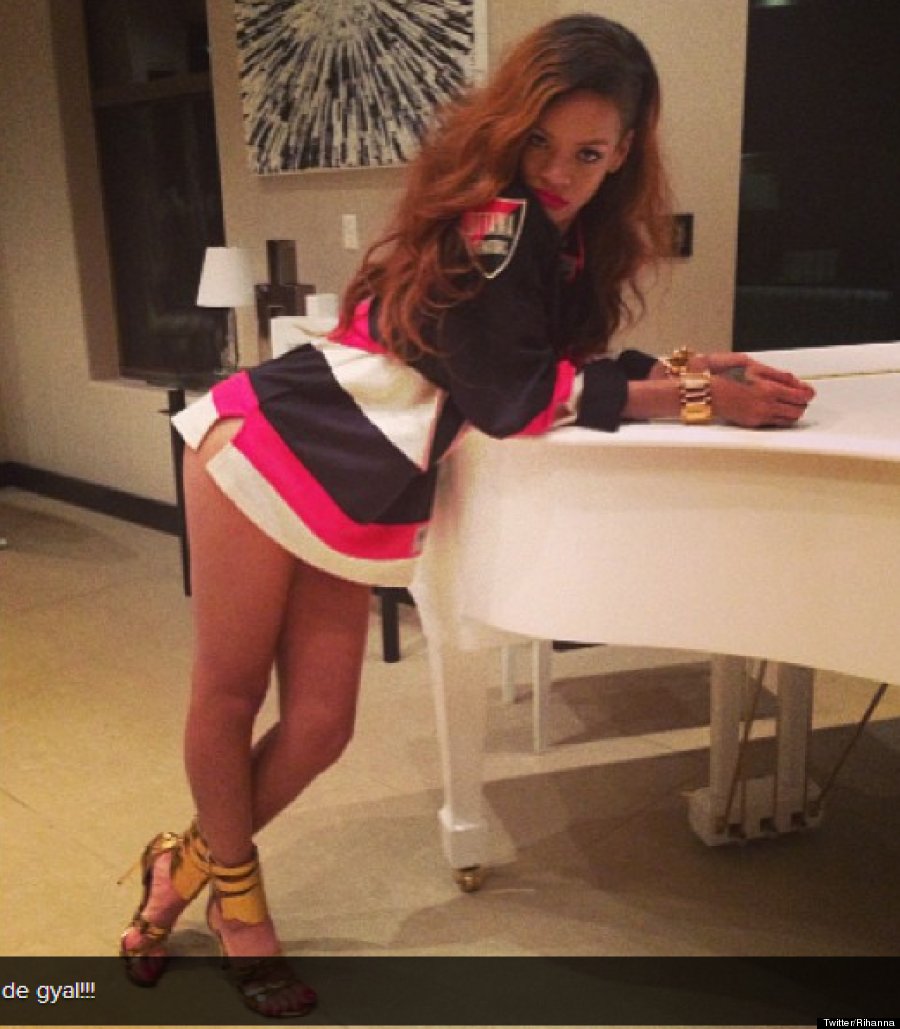 Sadly, the singer actually rung in the new year at 1 Oak in New York City.
The prank took two weeks to put together, member Hodan Hujaleh told CBC News.
But don't feel too bad, Ottawa. Rihanna might visit one day. (Just don't expect her on New Year's Eve.)
Like Us On Facebook

Follow Us On Twitter

Also on HuffPost:
Rihanna's Diamond Ball Red Carpet