The Calgary Zoo was glowing with news that one of its gorillas is expecting her first baby.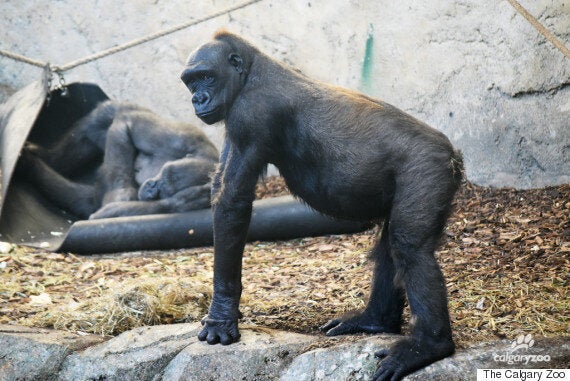 Kioja's pregnancy is the first at the Calgary Zoo since 2008. (Photo: Calgary Zoo)
A gorilla's normal gestation period is about eight to nine months, about the same as a human pregnancy. This is the first gorilla pregnancy at the zoo since 2008.
The baby was sired by the gorilla troop's silverback, 37-year-old Kakinga, who has seven surviving children that were born at the Calgary Zoo.
The zoo's gorilla team been busy with specialized training, regular ultrasounds, and behavioural analysis. The veterinary staff have also been closely monitoring the expectant mom.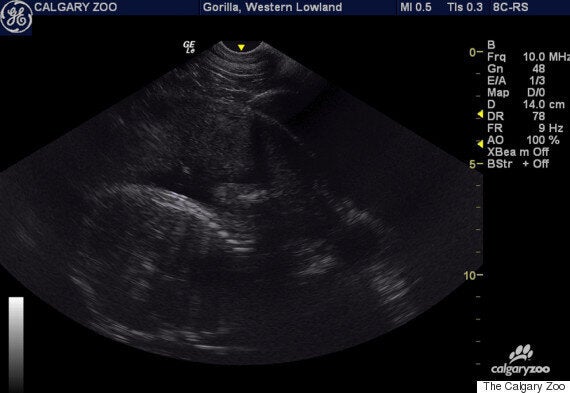 An image from an ultrasound of Kioja's baby gorilla. (Photo: Calgary Zoo)
Western lowland gorilla populations in the wild have dropped more than 80 per cent in just three generations, according to the zoo.
"In the wild, gorillas are critically endangered and by adding another member to our troop we are continuing to ensure there is genetic diversity within captive populations and safeguard the long-term future of this species," said Calgary Zoo curator Dr. Malu Celli in a statement.
The Calgary Zoo has a special cellphone recycling program to help save gorillas. People are encouraged to drop off their old devices that contain a mineral called coltan, which is mined in gorilla habitats. By recycling cellphones, those areas can be better protected.