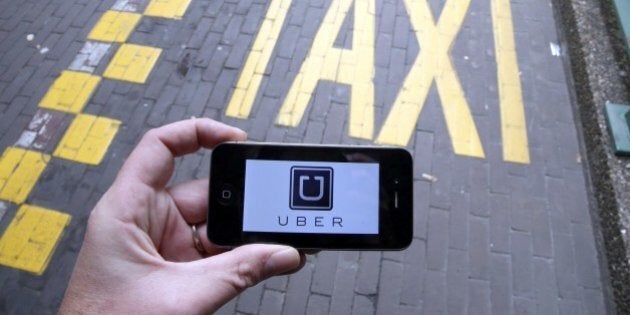 The City of Edmonton wants help in deciding how much companies like Uber should be allowed to charge people for rides.
On Monday, officials launched a survey asking Edmontonians to weigh in on how the city should regulate fares for private transportation companies under a proposed new bylaw.
Currently, Uber operates illegally in the city and sets its own fares. This includes "surge pricing," which charges users more when there's increased demand for drivers.
Only taxi fares are regulated by the city. The proposed new "Vehicle for Hire" bylaw would continue that practice and legalize Uber. However, taxi drivers have complained about that model, saying it favours the competition.
The city's survey proposes multiple options, including no set fares, hybrid models, metered rates and minimum or maximum fares.
It's open until Jan. 11, and the results will be shared with city council two weeks later.
Lindsay, who travelled from Edmonton's south side to St. Albert, argued he was vulnerable to unfair pricing because he'd been drinking.
The company refunded half of Lindsay's fare, even though he had initially agreed to pay the increased bill when he paid.