QUEBEC — Former Quebec City mayor Jean-Paul L'Allier has died at the age of 77. He died early Tuesday at the city's Hotel Dieu de Quebec hospital following a brief illness. L'Allier, a native of Hudson, Que., served as mayor from 1989 to 2005.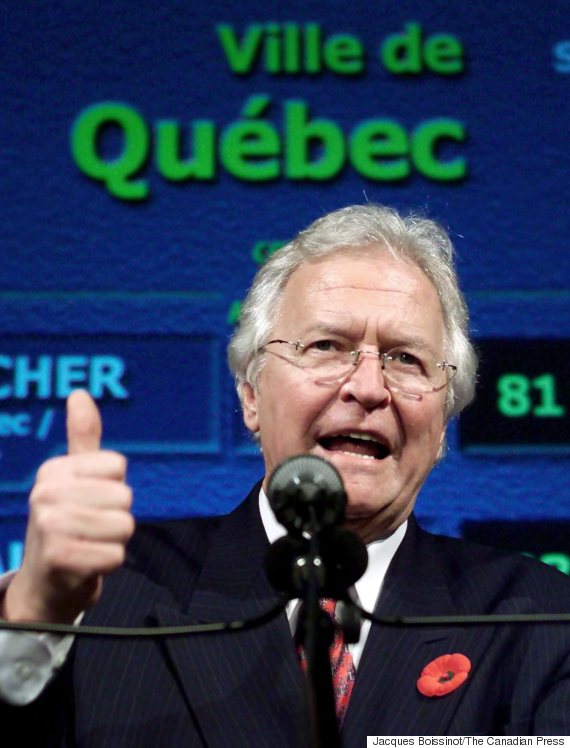 Quebec City Mayor Jean-Paul L'Allier speaks to reporters after he was elected in a municipal election Sunday Nov. 4, 2001. (Photo: Jacques Boissinot/CP)
He was also the minister of communications and cultural affairs in the first government of then-premier Robert Bourassa in the 1970s.  
ALSO ON HUFFPOST:
Least, Most Popular Premiers (Dec. 2015)