Leave it to Jennifer Lawrence to speak without a filter, even when it comes to her style.
The "Joy" actress covers Glamour's February 2016 issue looking lovely in Dior (of course), and while the image and accompanying spread is beautiful, it's the interview we're most interested in, mainly because of JLaw's description of her personal style.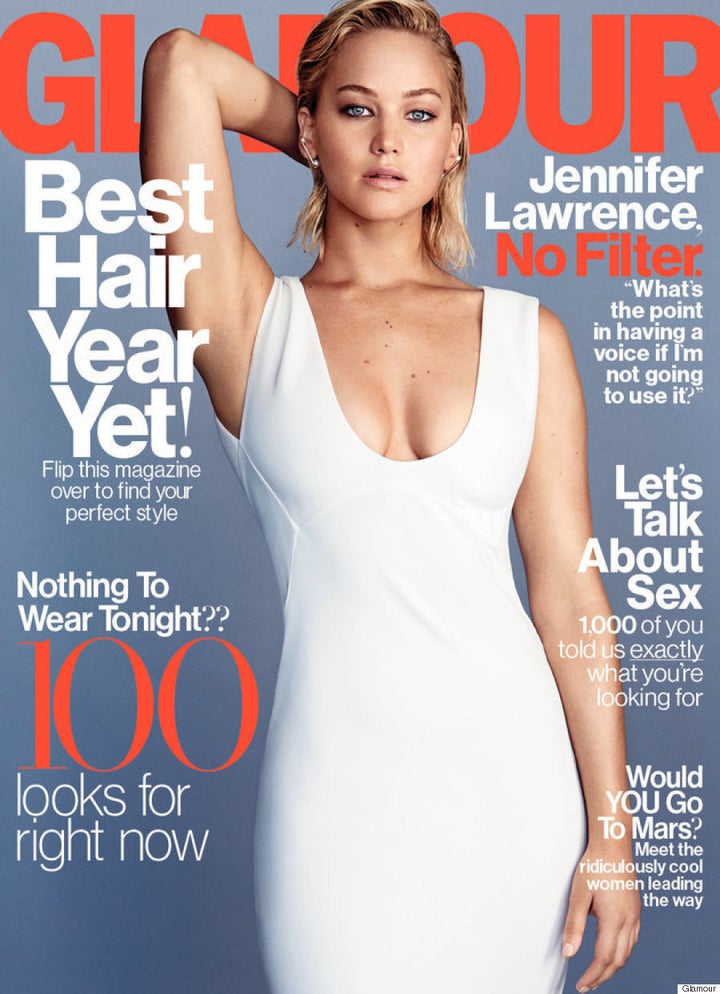 "'Slutty power lesbian.' That is literally what I say to a stylist," she tells Glamour's editor-in-chief, Cindi Leive.
She continues, "I don't know if that's offensive…. You don't see me as a slutty power lesbian on the red carpet a lot, because I'm embodying the Dior woman, which is an honor.… But [also] I've got tits and an ass. And there are things that are made for skinny people—like a lot of embroidery, or it covers a lot—and those make me look fat. I have to show the lumps. If you have boobs, you have to show, like, 'These are boobs. This isn't cellulite.' [Laughs.] Not that there's anything wrong with that."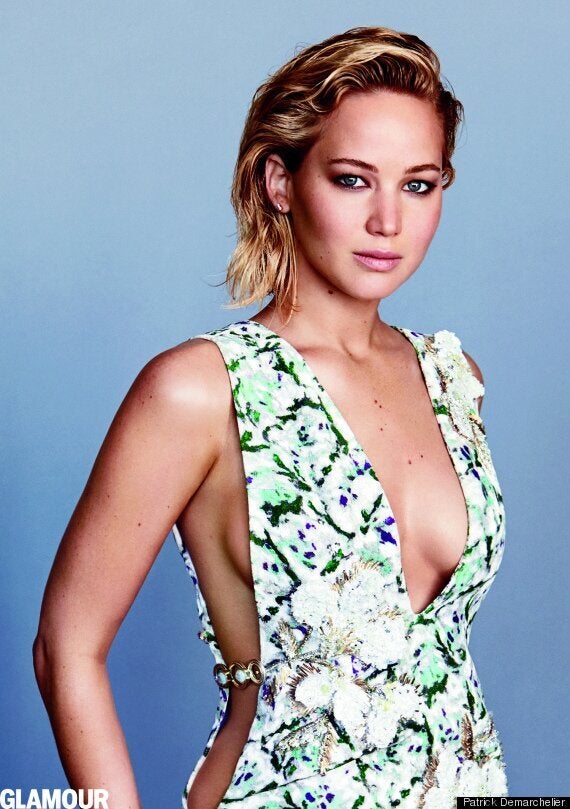 The 25-year-old Oscar winner also jokes that constant attention from the paparazzi makes it hard for her to dress casually.
"I would love to be able to control being photographed. Then I wouldn't have a new headline out today that I wore the same jeans three days in a row. I was like, 'First of all, yes, I did. Second of all, f--k you, yes, I did,'" she laughs.
Head to Glamour.com to read the full interview, and check out more photos from the spread below: