Justin Bieber got a brand new 'do, and he wants us all to know he's "sorry" for it.
The 21-year-old Canadian pop star debuted cornrows on Instagram on Monday, much to his own dismay.
"Hailey made me get corn rows like an absolute douche bag, these will be off tomorrow trust me Danny," he captioned the pic, referring to his rumoured new girlfriend, Hailey Baldwin.
In the shot, the 19-year-old model daughter of Stephen Baldwin and Kennya Baldwin is seen posing beside the "What Do You Mean" singer, sporting her own braided hairstyle, because what better way to show off your new relationship on social media than by wearing matching hairstyles? (Other than posting a steamy kissing shot, of course.)
Here's a close-up of the 'do: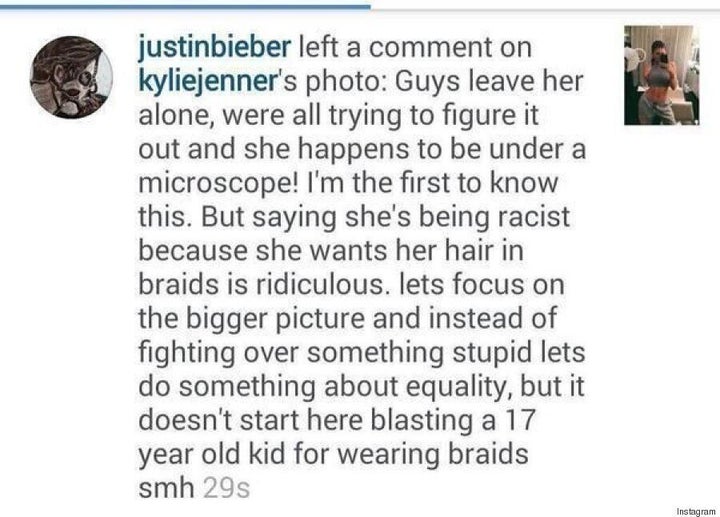 However it seems as though Justin stayed true to his word, and got rid of his cornrows as he said he would: