Now, there's something you don't see every day.
Emanuel Lapointe, along with his wife and son, was trapped on a gondola at Kicking Horse Mountain Resort near Golden, B.C., after it broke down on Sunday.
The trio was among 75 skiers and snowboarders left suspended in the air for hours — until a helicopter could arrive for an airlift rescue, according to Global News.
Emanuel captured the rare rescue with his GoPro in a video uploaded to YouTube on Sunday night. (Watch above.)
"They dropped the rescue down on top of our gondola and he put us in parachute-type things, hooked us to the rope and off we went out the door up in the air," Lapointe told the oulet.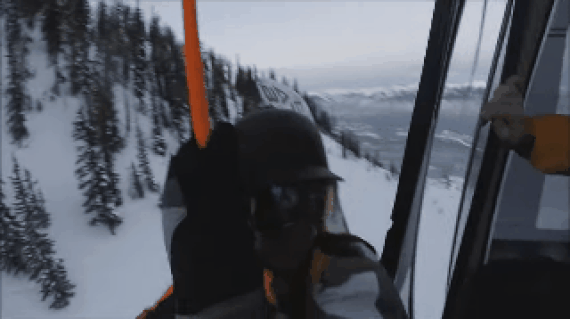 The helicopter took the teen on a "sweet ride" over the snowy mountain as the sun set, before getting him to safe ground.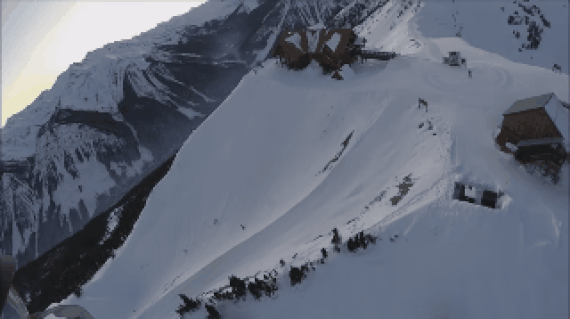 Emanuel said the ride was "awesome," despite his wife's fear of heights, reported CTV News.
The resort apologized for the gondola's electrical breakdown on Monday, noting on Facebook that everyone was rescued safely.
The lift re-opened Tuesday morning.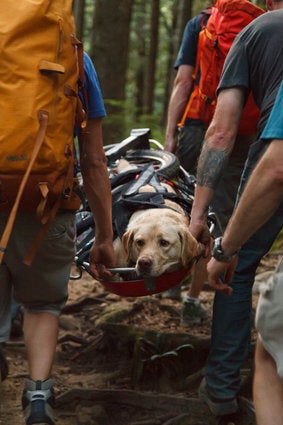 Fraser The Dog Rescued After Exhausting Hike