One of Canada's biggest media companies is giving its readers the finger — but it's not what you might think.
Postmedia rolled out a cheeky ad campaign with fingers mussed up as people in an effort to show how many ways readers can access the company's content in the digital age.
The unusual ads promoted Postmedia's revamped, "four-platform" experience on tablets, smartphones, laptops, and in print.
The campaign was published in the Montreal Gazette, Ottawa Citizen, Edmonton Journal, and Calgary Herald last year, Marketing Magazine reported.
Toronto-based agency Sid Lee designed the ads, titled "At Your Fingertips."
Here are a few more tweets mocking the ads: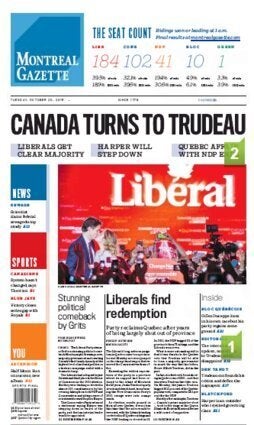 Trudeau Newspaper Front Pages