We may live in the future, technologically speaking, but the diversity deficit in STEM (science, technology, engineering and math) fields demonstrates that lot of us are being left behind by a growing digital divide.
And maybe the solution is toys.
At this week's 2016 CES, the annual consumer electronics trade show in Las Vegas, Lego announced WeDo 2.0 to teach elementary school kids about coding, technology and engineering via two things they already love — robots and Lego.
Developed by the Danish brick-maker's Lego Education division, who have been aiming a bit older with their long-running Lego Mindstorms line, Venturebeat.com reports this "new robot learning system...is a combination of hardware and software that gives elementary school children more than 40 hours of hands-on projects."
As you may have surmised from the 2.0, this is a sequel project to the original WeDo system released eight years ago.
This new edition is wireless, incorporating Bluetooth and tablet technology as well as featuring a design ideas library, improved motors and sensors, a curriculum with 16 projects and 40 hours of lessons, drag-and-drop programming software, and almost twice as many Lego pieces as the original.
The goal is to teach children about robotics and coding while also using these tools to hook them on other science lessons geared for kids in grades 2 through 4.
Whether due to gender stereotyping, resource imbalances for those from low-income families and remote areas, or simply a lack of motivation from traditional teaching methods, getting kids interested in STEM fields is a continuing challenge for educators.
Article continues after slideshow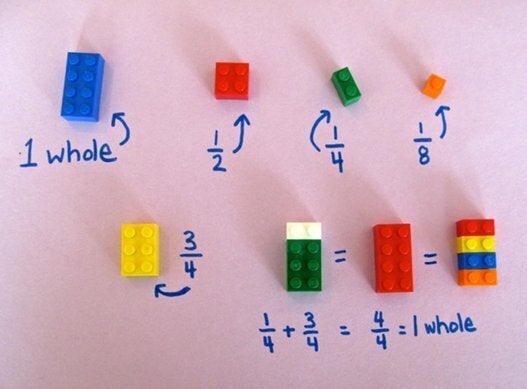 Teacher Proves Why Legos Deserve A Spot In The Classroom
"Teachers know that science and technology skills are crucial for today's elementary school students, but providing engaging projects that mean something in the real world is a challenge," said Jeffrey Marlow, a Harvard geobiologist and founder of The Mars Academy, in a Lego press release.
"These science lessons do more than just teach students facts to memorize — they represent an immersive experience that instills a deeper understanding of the scientific method and evidence-based reasoning. Not only are these skills central to science- and technology-based fields, but providing a platform for our students to spark that one idea that could change the world is something they can build on for the rest of their lives."
Though the high cost of Mindstorms (around $350 and up) make them a financial impossibility for many families, WeDo2.0 is aimed at the classroom, which means it can theoretically reach kids regardless of household income. Techcrunch reports that though it will cost about US$2,000 to outfit an entire classroom, including the curriculum, Lego Education "made the decision to sell this as a site-wide licence so schools that subscribe can then use it in all of their classrooms."
Of course, cool Lego robotics kits can hardly be expected to fix gender, racial and socioeconomic imbalances in the tech industry, but it is, shall we say, a building block.
But if you want to get your kids into tech even earlier than elementary school, there's the Fisher-Price Think and Learn Code-A-Pillar.
Also released at CES 2016 but aimed primarily at preschoolers, this 3+ toy teaches little kids the very basics of programming via a caterpillar that has eight segments, all operating as essentially a line of code with unique commands.
The goal, Fisher-Price says, is to expose kids to "the foundational skills of coding, like thinking skills, problem solving and sequencing." It will be priced at US$49.99, though additional segments will be available at additional cost.
Mashable.com got some hands-on time with the perfectly named Code-a-pillar to show how it works.