SAN FRANCISCO — Netflix has begun streaming its Internet video service in 130 more countries, nearly completing its expansion a year ahead of schedule.
CEO Reed Hastings made the surprise announcement at the end of a presentation Wednesday in Las Vegas at CES, a showcase for gadgets and technology services.
Investors cheered the news, sending Netflix's stock surging 6 per cent during another dour day on Wall Street.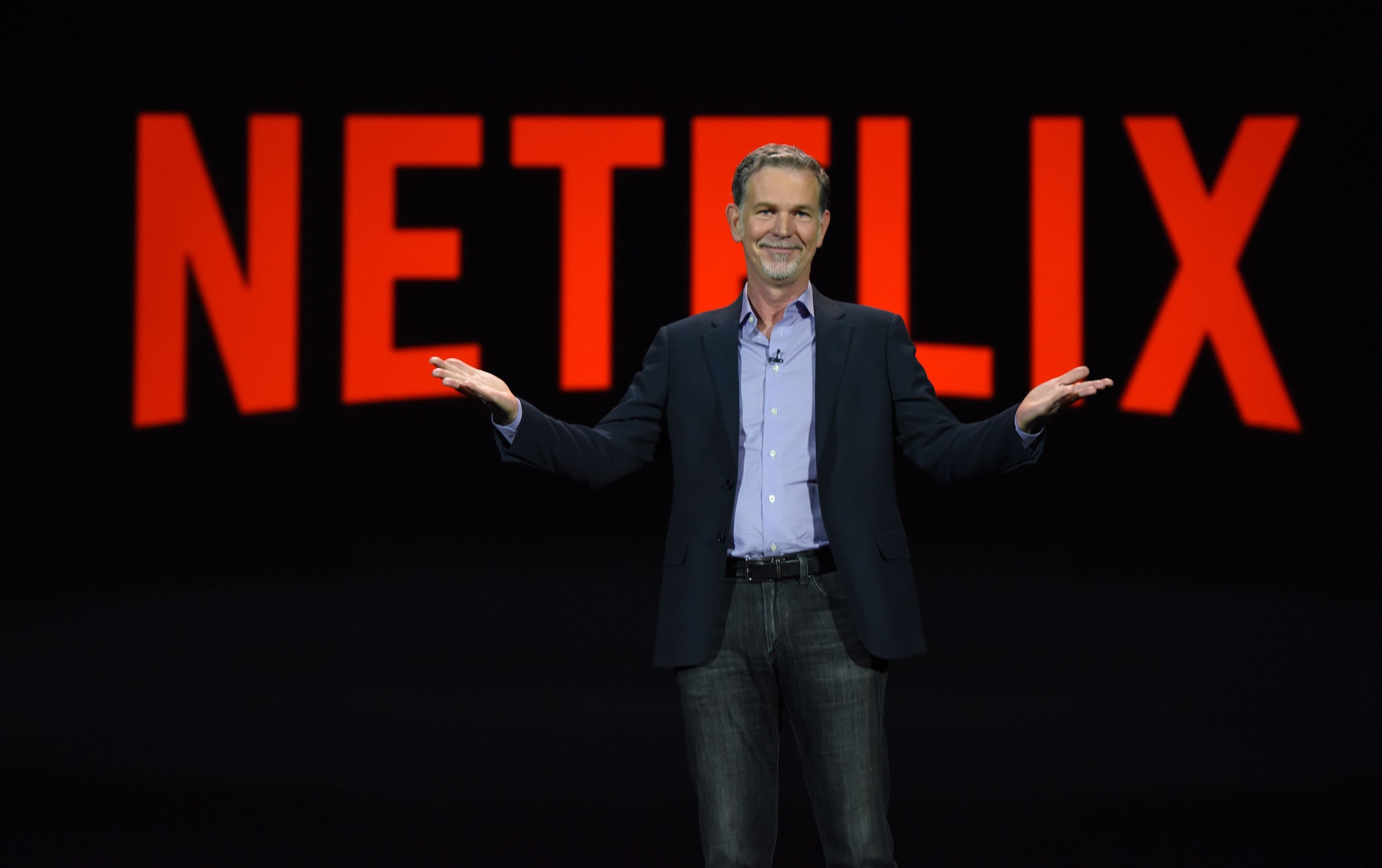 Netflix CEO Reed Hastings gives a keynote address, January 6, 2016 at the CES 2016 Consumer Electronics Show in Las Vegas, Nevada. (AFP/Getty)
With its latest move, Netflix is now available in about 190 countries. China is the only major missing piece in the company's global matrix. Filling that hole will likely require potentially difficult negotiations with a government that prevents its population from seeing material it considers objectionable or incendiary.
Netflix already has more than 70 million subscribers, who watched 12 billion hours of programming on the Internet video service during the final three months of 2015, a nearly 50 per cent increase from the previous year.
Netflix entered the fourth quarter with 69 million subscribers compared to the previous year's 53 million, a group that watched 8.25 billion hours of programming. That means Netflix subscribers watched a weekly average of 13 hours of programming in the 2015 period versus 12 hours in 2014.
The company's periodic revelations about the behaviour of its subscribers are one of the few ways outsiders can gauge the popularity of its series and movies.
Netflix's stock rose $2.40 to $110.07 in early afternoon trading.
Also on HuffPost
Netflix Canada Picks for December 2015