Warning: the video above and images below are graphic.
File this under: beauty is pain.
Across the pond in the U.K., Dr. Terry Loong, an integrative cosmetic skin doctor, is mastering the art of "thread" lifting, a nonsurgical facelift technique that uses "a series of microfilaments positioned at specific areas of the face to lift the eye brows, lift sagging skin over the cheeks, reduce nasolabial and marionette lines, define the jawline, reducing the roundness of the face and reduce double chins."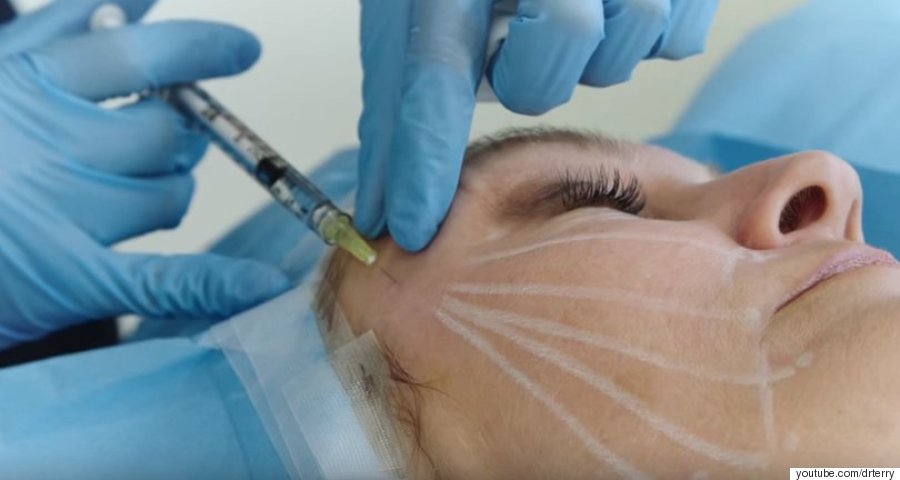 In other words: this procedure inserts bio-compatible and bio-absorbable threads (we repeat, threads) into the face to help stimulate collagen that visibly lifts, defines and firms sagging eyebrow, cheek, jawline and chin areas.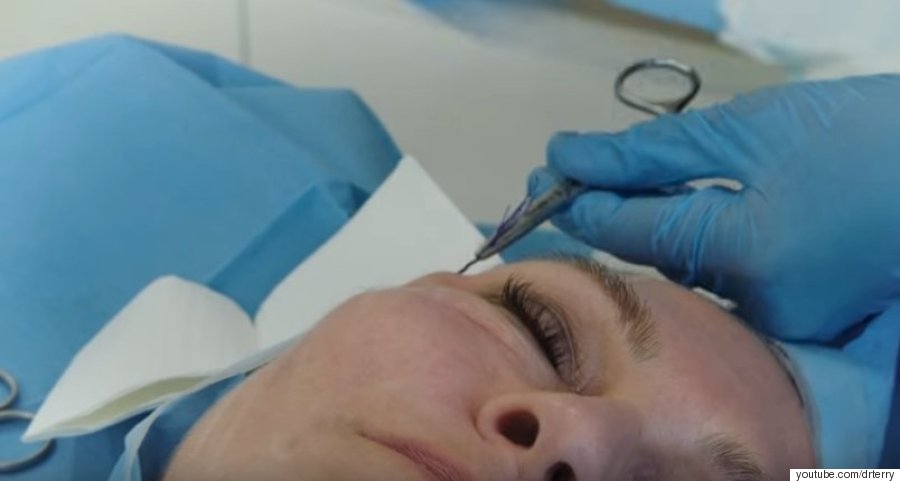 This can also be called a "puppet facelift" if you needed another visual (warning, the image is rather graphic):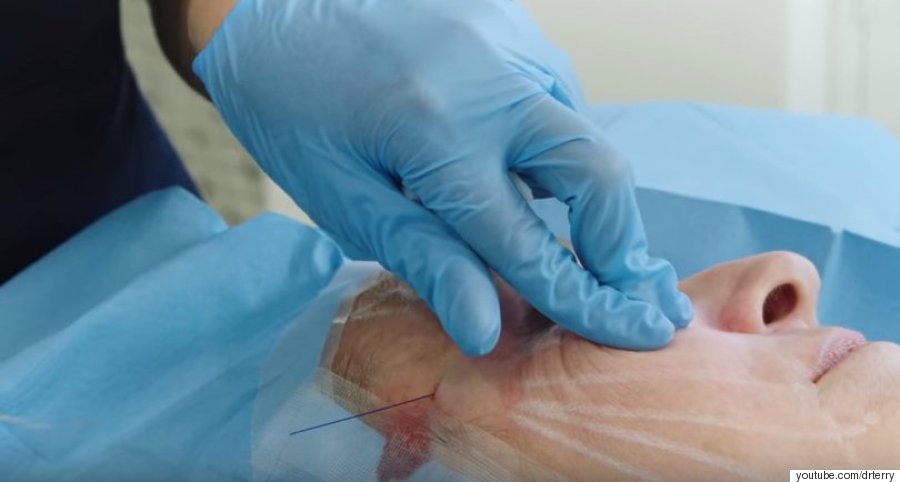 AHH.
Calling her procedure the "Threads of Life," a combination between thread lifting and Platelet Rich Plasma (PRP), Dr. Terry, along with her mentor Dr. Jacque Otto, saw how popular the South Korean treatment was with patients in Asia, that they brought the technology to the U.K. for those looking for a "natural effect and long-term prevention of premature ageing."
Done with only local anesthetic on the sites of entry, Dr. Terry's strategical places the PDO (polydiaxanone) filament just underneath the skin and along the face "in the direction of youth vectors."
So how long does the treatment last? Fifteen to 18 months, depending on your age, quality of skin, "degree of sagging" and the number of threads used.
Though thread lifting isn't anything new, Dr. Terry's take on the procedure, in the video above, takes things to the next level with her use of Platelet Rich Plasma after the two hour threading process is complete. And for those wondering, PRP is the injection of your own harvested blood to stimulate collagen buildup (something most notably done during 'vampire facials.')
We're officially horrified and completely in awe.
Watch the video above (if you dare) to learn more.
Follow Huffington Post Canada Style on Pinterest, Facebook and Twitter!
Also on HuffPost
Non-Surgical Anti-Ageing Beauty Treatments