Facebook
The mother of a missing First Nations man hopes a necktie campaign in Winnipeg will help bring more attention to the cases of missing and murdered indigenous men across the country.
"We had a bittersweet Christmas and putting up those ties helped us mend our broken hearts and spirits," Lydia Daniels told The Huffington Post Canada.
Her 27-year-old son Colten Pratt has been missing since November 2014. He was last spotted in downtown Winnipeg at The Marlborough Hotel.
"We never thought we would go through this as a family."
Daniels led a group of family and friends through Long Plain reserve and into the heart of Winnipeg last weekend, tying neckties on the city's Redwood Bridge and around downtown hydro poles.
"We never thought we would go through this as a family," wrote Pratt's aunt on a Facebook page dedicated to his search.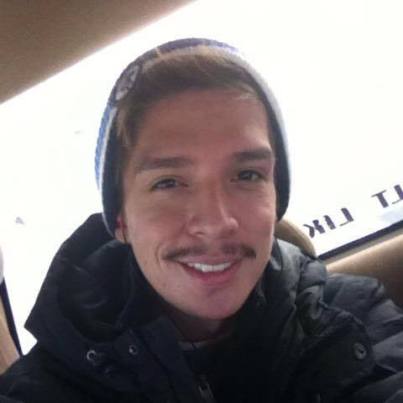 Colton Pratt. (Photo:Facebook)

The ties, nearly 100 of them, were bought from thrift stores and donated from supporters, Daniels said. She told HuffPost Canada neckties were chosen to symbolize "the ties we have to our loved ones who are missing and who were murdered."
She told CBC News she was inspired by Althea Guiboche's memorial campaign where red ribbons were tied to the city's bridges to bring awareness to murdered and missing indigenous women.
The response to the campaign has been positive and supportive overall, Daniels said.
"[It] was a good feeling to knowing it will help others who are going through a difficult time," she said. "They are not alone."
Anyone with information about Pratt's disappearance is asked to contact Winnipeg police's missing persons unit at (204) 986-6250.
Also on HuffPost:
REDress Project For Missing, Murdered Indigenous Women