As soon as something has the word wedding on it, it appears it automatically goes up in price.
Before you send a small fortune on your wedding, take a moment to figure out where you can cut costs. One of the easiest places to save some money is on your invitations and centerpieces. Instead of ordering custom-made invites and massive floral pieces, consider opting for a DIY with the help of your bridal party.
In the slideshow below, we've rounded up 12 different wedding invitations you can make yourself at home. Some only require paper, a printer and ribbon, while others might require a little help from a third party — like printed balloons or a custom stamp.
Another tip: buy extra paper and print at least one sample before you set your printer to dispense all the invites in one shot. This will not only reduce your chances of making a mistake, it's also a good way to gauge that you actually like the look of the final product.
Making your own invitations does take a lot of time and patience, but if you're up for the challenge, it can also be the perfect personal touch you've always dreamed of on your special day.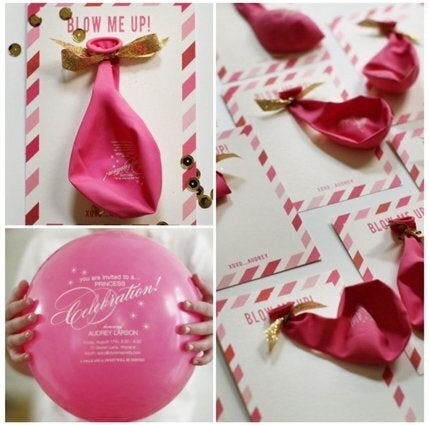 DIY Wedding Invitation Ideas