Surging Republican presidential candidate and Texas Sen. Ted Cruz is taking more grief over the fact that he was born in Canada.
GOP front-runner Donald Trump suggested this week that Cruz's birthplace could become a liability if he wins the nomination, and could spark legal challenges if he wins the presidency.
Cruz was born in Calgary in 1970 when his parents worked in the oil sector.
Though his dad was Cuban and became a American citizen in 2005, Cruz's mom was born in Delaware. Under U.S. law, anyone born to an American mother is granted U.S. citizenship even if the birth takes place outside the country.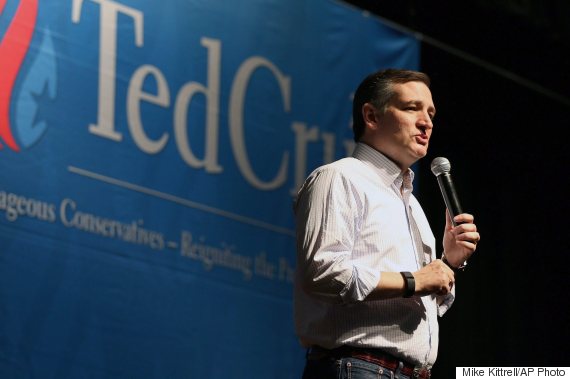 Republican presidential candidate Sen. Ted Cruz speaks to supporters in Alabama. (Photo: Mike Kittrell/Associated Press)
Foreign-born Americans are seen to be constitutionally eligible to be president. Former GOP nominee John McCain, for example, was born in the Panama Canal Zone.
Prime Minister Cruz?
Though Cruz laughed off Trump's remarks, Kentucky Sen. Rand Paul, who is also chasing the GOP nomination, appears to be having some fun fanning the flames.
On Wednesday, Paul was asked on Fox News radio show "Kilmeade and Friends" if he questioned if Cruz was a real American.
"I think without question he is qualified and would make the cut to be prime minister of Canada," Paul said. "Absolutely without question, he is qualified and meets the qualifications."
Paul said he wasn't an expert in the clause in the U.S. Constitution that says only a "natural born" citizen can be president.
"Some people believe it means you need to be born here; some people think it means you can be born in another country as long as your parents are citizens," he said.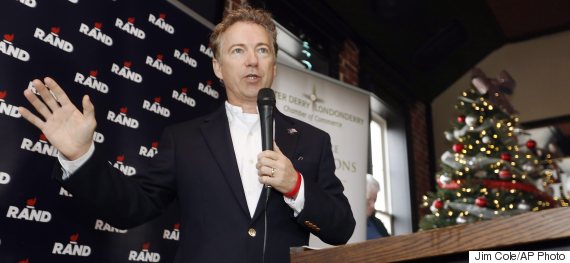 Sen. Rand Paul speaks during a campaign stop in Derry, New Hampshire. (Photo: Jim Cole/Associated Press)
But Paul pointed out that there appears to be a "double standard" among the so-called "birthers" who — like Trump — questioned whether Barack Obama could serve based only on the "conjecture" he wasn't born in the U.S.
Obama, who was born in Honolulu, Hawaii, quashed conspiracy theories that he was actually born in Kenya by releasing his birth certificate in 2011.
"And yet, there hasn't been really the same outrage at all for someone who actually is born in another country," Paul said.
Listen to Paul's full interview below, from BuzzFeed News:
Cruz's dual citizenship was uncovered by The Dallas Morning News in 2013, prompting the senator to say he would renounce his Canadian citizenship. He also released his birth certificate.
"Nothing against Canada, but I'm an American by birth and a U.S. senator," he said at the time. "I believe I should be only an American."
Cruz, who has lived in the U.S. since the age of four, officially stopped being a Canadian in June 2014.
Polls suggest the ultra-conservative now leads in Iowa, where the first presidential caucus will be held on Feb. 1. Cruz, who opposes abortion rights and gay marriage, is aggressively courting social conservatives in the state.
Also on HuffPost