Super Bowl Sunday is a little under a month away, so if you're hosting a viewing party you might want to start thinking about the food.
One must-have would be a big bowl of chili, the hearty stew filled with chunks of beef and beans is perfect for feeding a crowd and can be topped with all sorts of fixings.
In the slideshow below, we've rounded up 28 of our favourite chili recipes that are guaranteed to keep your guests coming back for more. And these aren't your average bowls of chili topped with cheese — some of these recipes are combined with waffles, nachos and even lasagna.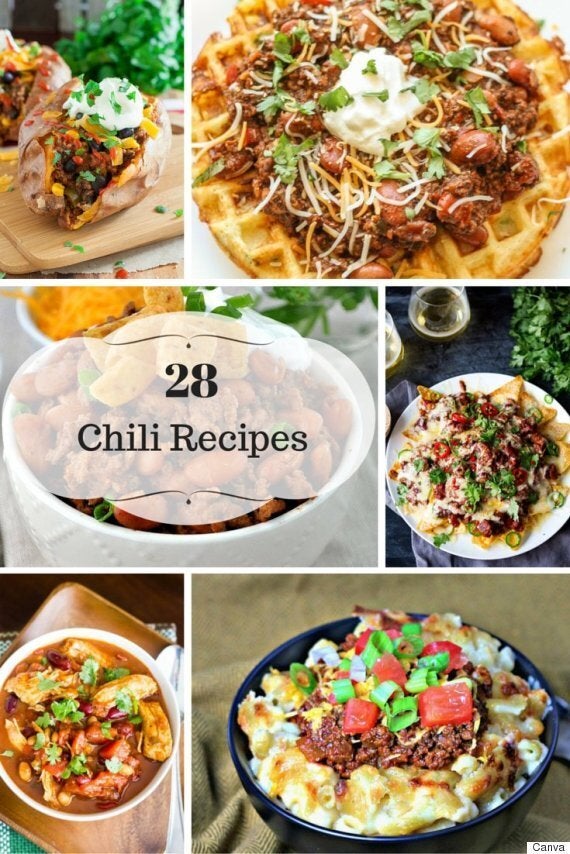 While traditional 'chili con carne' is prepared with beef, the spicy dish can also be prepared vegetarian with lentils and root vegetables like sweet potatoes. Ground or diced chicken can also be swapped in for a leaner beef, and can even be prepared in a white sauce. Regardless of how you choose to make your chili, you can rest assured this dish is perfect for serving on a chilly winter's night.