Anyone who's shared a bed with someone who talks in their sleep will tell you people can say the strangest things.
Edmonton-based couple Aidan Hailes and Lindsay Stamhuis are no strangers to these one-sided conversations. In fact, Stamhuis gets such a kick out of her husband's sleep talk that she started texting his quips to him two years ago.
At first, the couple would privately laugh about it the next morning, but after Stamhuis shared it on her Facebook page, Hailes decided he should share it on Imgur too.
"I wasn't embarrassed at all because I seem to eject gold when I'm sleeping," Hailes told Buzzfeed Life of his decision to share the funny posts.
Read the hilarious texts below.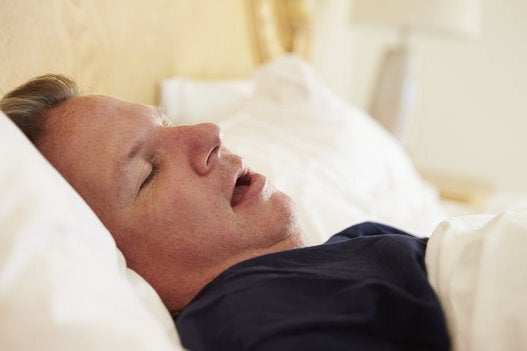 17 Things To Know About Sleep Apnea