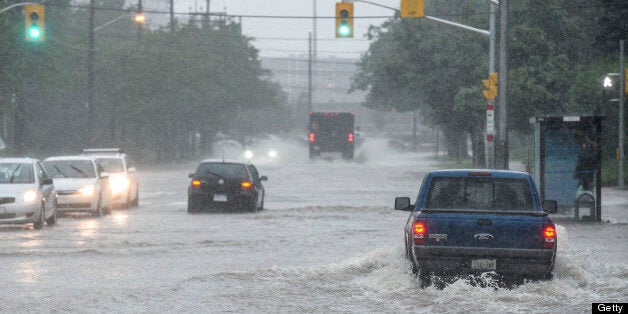 With up to 35 millimetres of rain expected to batter the GTA throughout Sunday, the Toronto and Region Conservation Association has issued a flood warning to residents.
Rivers and streams around the city and its surrounding suburbs began to rise by Sunday morning, according to the TRCA. If the city gets as much precipitation as is expected, waterways could overrun their banks and begin flooding low-lying areas.
The downpour could also increase the risk of fast-moving water and the association warned parents to keep their children indoors and away from water sources.
There's also a risk that parts of Bayview Avenue and other roads near major rivers could see flooding throughout Sunday, the association said.