OTTAWA — Aboriginal leaders say the questions being raised at an Ontario inquest into the deaths of seven First Nations high school students will be echoed by the forthcoming inquiry into missing and murdered indigenous women. Nishnawbe Aski Nation Grand Chief Alvin Fiddler says some of the main threads at the inquest, which resumes Monday in Thunder Bay, include how the deaths were investigated and the degree of communication with officials and families.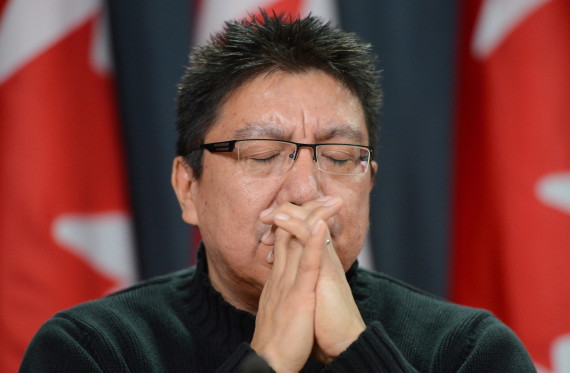 Deputy Grand Chief Alvin Fiddler takes part in a press conference at the National Press Theatre in Ottawa on Jan. 4, 2013. (CP)
The inquest is exploring what happened to seven students who died between 2000 and 2011 while living in Thunder Bay in order to go to school. Although the jury's conclusions are not binding, it is hoped any recommendations will be implemented to prevent deaths in similar circumstances. The inquest is expected to highlight systemic challenges for First Nations child welfare and access to education — issues also flagged in the Truth and Reconciliation Commission's findings on Canada's residential school legacy. Indigenous Affairs Minister Carolyn Bennett calls the Thunder Bay deaths a "terrible tragedy."
Also on HuffPost
Residential Schools: A Photo History