Might as well call this "a tale of two heartthrobs," albeit reluctantly for one.
"The Big Short" co-stars Ryan Gosling and Brad Pitt presented together at the 2016 Golden Globes on Sunday, but while the two do not share any scenes in the film, they certainly seemed comfortable enough with each other to riff on one another.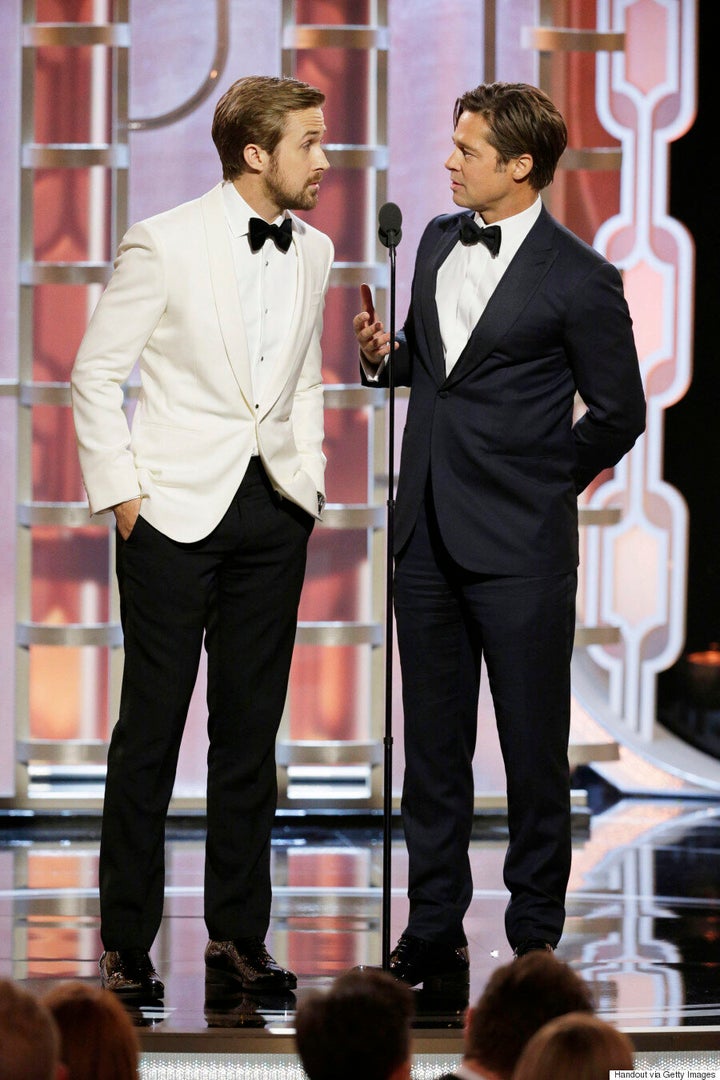 "To be honest, I was told I was presenting alone," said the Cornwall, Ont. native after sharing an awkward silence with Pitt. "I've been cast in some kind of Joe Biden, Andy Richter, Robin kind of role."
"Take the high road, I look petty," said Gosling.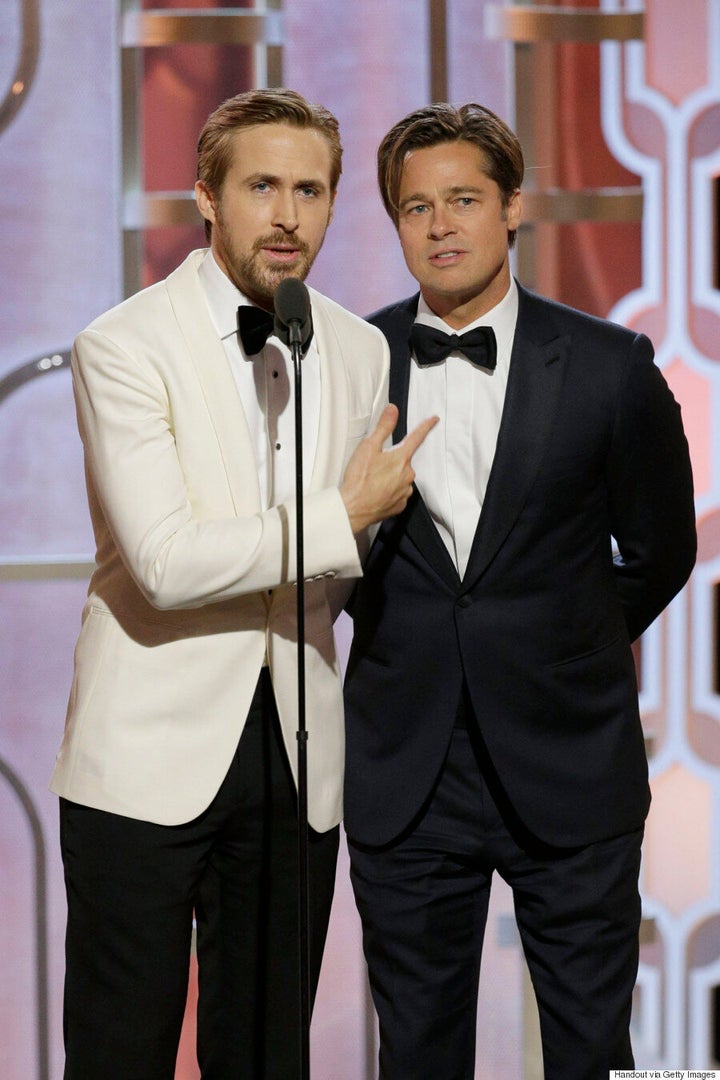 Classic or not, Pitt did not walk the red carpet with wife Angelina Jolie-Pitt and kept his look simple with a timeless black suit, white shirt and black bowtie.
If Ricky Gervais is not going to return as the Golden Globes host next year, can we suggest this unlikely comedy duo instead?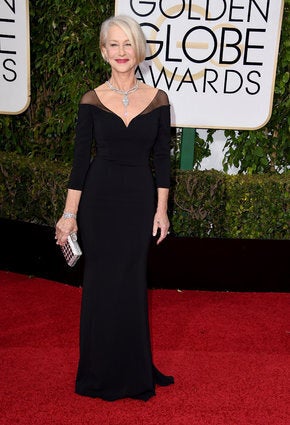 Golden Globes 2016 Red Carpet