Western Front arts centre has decided to accept $1.5 million from developers — despite hosting a conference and exhibit in the fall of 2015, which was highly critical about the role developers have played in shaping Vancouver.
Western Front says the gift from developers Rize has enabled it to buy the building it's housed in, ensuring the future of the Mount Pleasant arts centre in a community that acutely felt the impacts of gentrification.
Still, Caitlin Jones, executive director of the Western Front Society, says she feels "complicated" about taking the money.
"So many artists in Vancouver are being forced out because of high real estate, not only for housing but for studio space … so it is a huge issue," she told On The Coast host Stephen Quinn.
"We felt the Western Front is a real community good, it's a real big part of the arts and culture scene in Vancouver. I felt as executive director it was very important for me to ensure it stays that way."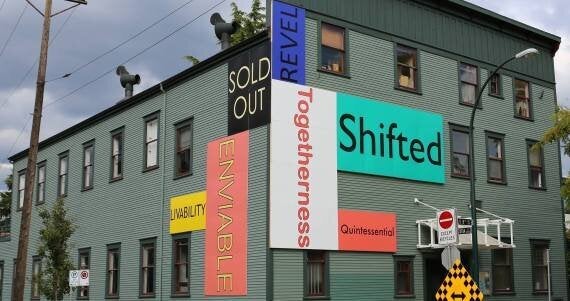 Nils Norman's 'VANCOUVER VERNACULAR' installation on the outside of the Western Front arts centre in Vancouver. (Facebook/Western Front)
The money was given to the City of Vancouver as part of the development process for Rize's new building, The Independent at Main.
Instead of building community amenities into the building itself, Rize agreed to pay the city several million dollars in lieu as a community amenity contribution, which the city divided between affordable housing and arts and culture institutions like Western Front.
Jones says she's not sure if these cash deals are the best way for the city to deal with developers, but she does feel the money is going towards things that are ultimately good for the community.
"We felt … having us in our community, in our homes, was without a doubt a good thing," she said.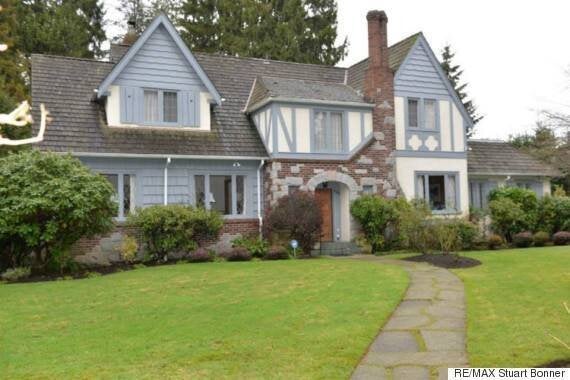 Craziest Vancouver Real Estate Stories Of 2015